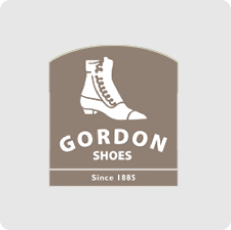 Calling All Shoe Dogs

(Gordon Shoes and New Balance Pittsburgh, independently owned and operated)
We need SHOE DOGS = the phrase cheerfully used to describe men and women who work long and hard in the shoe trade. An all-consuming shoe mania, to care so much about matching the right insoles and outsoles, linings and welts, rivets and vamps to a person. The average person takes seventy-five hundred steps a day, 274 million steps over the course of a long life, the equivalent of six times around the globe — and Shoe Dogs simply want to be part of that journey, fitting and selling the right product.
Shoes are their way of connecting with humanity. What better way of connecting, refine the hinge, i.e. shoe, that joins each person to the world's surface?
Compensation:
Hourly plus Commission, based on experience.
Required Experience:
Retail shoe sales experience required. Ability to meet sales goals.
Already has a great "book." Strong communication skills.
Schedule flexibility to include nights and weekends. Qualified to work for any US Employer.
High School Diploma or GED required. Microsoft Office, a plus.
Opportunity to move up within organization.
Please reply to this invitation with cover letter, resume and compensation needs by email to: Amy.bertoncini@gordonshoes.com or Heather.coble@gordonshoes.com if you're interested in our Homestead, PA location.
Or you can send us your information by mail, Human Resources at Gordon Shoes, 108 Bridge St, Homestead, PA 15120.
To check us out by visiting, www.gordonshoes.com and www.newbalancepittsburgh.com
Principals only. Recruiters, please don't contact this job poster. Do NOT contact us with unsolicited services or offers.
Posted 06/14/2019