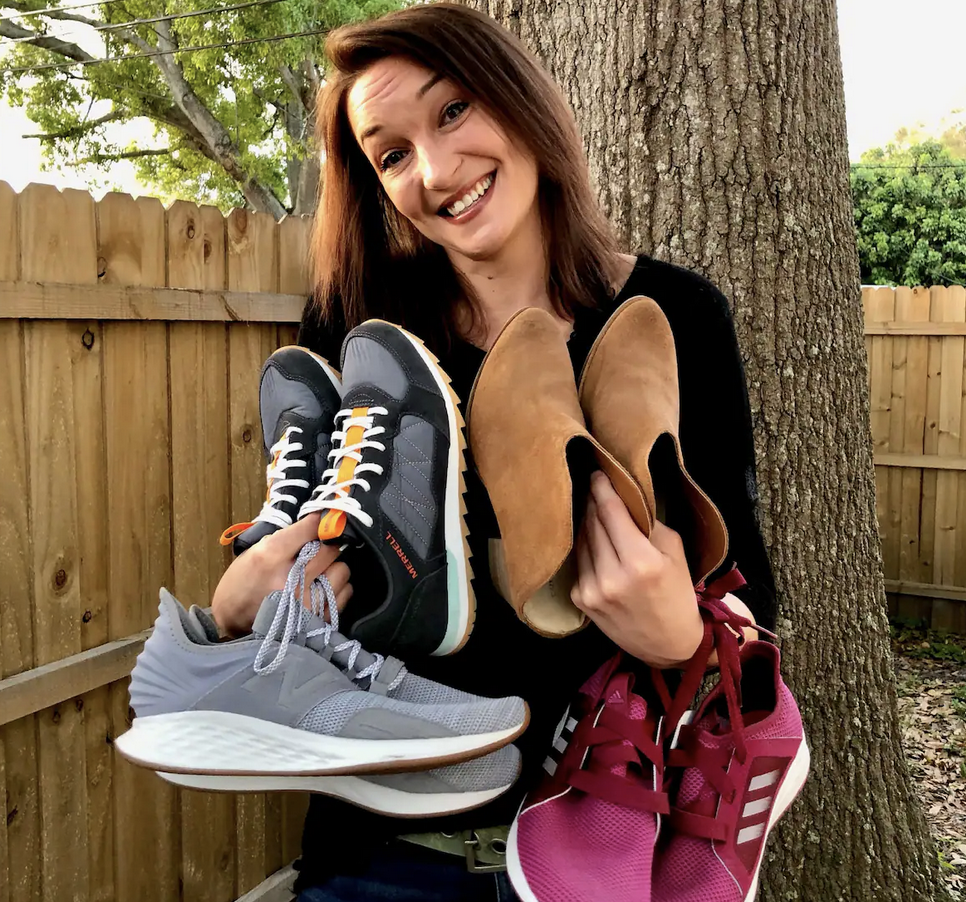 Donate Shoes at DSW
Now available
Your Gently Used Shoes Can Make a Difference!
Did you know you can donate shoes at DSW?
Be a difference maker!
Participate in our Shoe It Forward program by donating new or gently used shoes at the store.
Plus, you can get 50 points for every donation made.
Your donated shoes and VIP Rewards have the power to protect resources for our planet and create opportunities for everyone on it.
Read more about our program here, then drop off your shoes today!
The Shoe It Forward program has kept 5 million+ pounds of textiles out of landfills.
At DSW, we're passionate about shoes—and we're passionate about selling them the right way. Responsibly, and with the bigger picture in mind. So we're focused on making ethical business decisions, caring about the environment, and acting sustainably as an organization. We think that's what it means to be a conscientious Shoe Lover—it's what we expect of ourselves, and it's what we expect of our partners.
Sustainable practices are central to living the DSW core values of Passion, Accountability, Humility, and Collaboration. We're proud of the ways that we're sustainable as a company—at the same time, we're always looking for ways to get better. That's why we established the DSW Sustainability Committee, a group of leaders focused on improving our current sustainability practices.
DSW believes in fashion with integrity, and we want our Shoe Lovers to feel good about shopping with us. Together, we can continue working toward a promising, sustainable future.