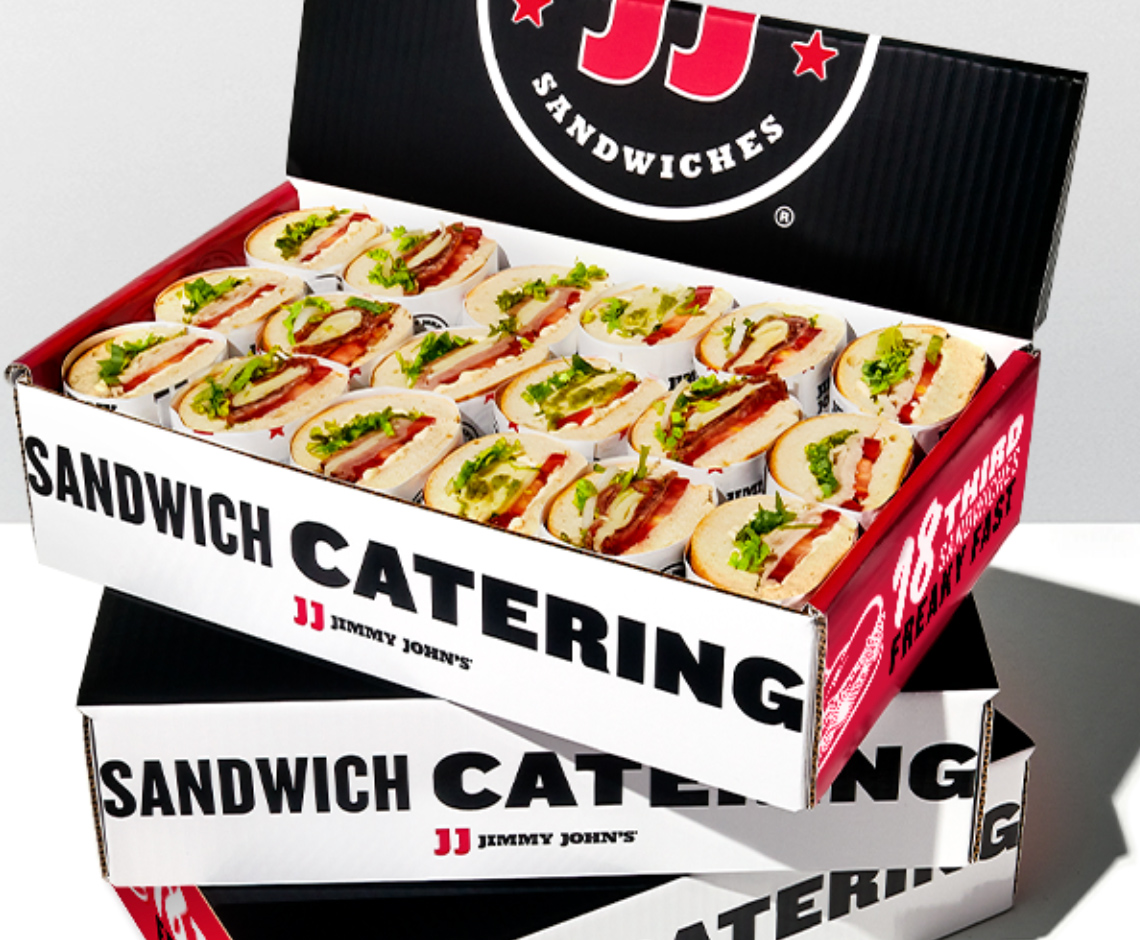 Catering Made Easy
Now available
Need Catering for an Event? We've Got Your Back!
Try Sandwich Catering with Jimmy John's!
Order your favorite Jimmy John's sandwiches to cater your next business or special event!
Made fresh to order on our fresh-baked bread, using hand-sliced meats and fresh veggies.
We'll feed as few or as many as ya need!
Party Boxes, Box Lunches and Mini Jimmys® are totally customizable.
Choose your favorite 8″ Favorites or Originals on our fresh-baked French bread, or as a lettuce-wrap Unwich®.
Don't forget to grab bags of Jimmy Chips®, buckets of Jumbo Kosher Pickle spears and chocolate chip or oatmeal raisin cookies for the whole crew!
Give Jimmy John's a call at 412.461.1290 to discuss catering options.
Catering prices may vary. Check with restaurant for details.
At Jimmy John's, we don't make sandwiches. We make The Sandwich of SandwichesSM. We use fresh vegetables because we don't hate salads, we just feel bad for them. We hand-slice our provolone cheese and meats in-house every day, because packaged pre-sliced meats doesn't have the same ring to it. And we bake bread all day, every day because stale bread isn't bread, it's… croutons. The flavors of fresh-veggies, combined with hand-sliced meats and fresh-baked bread is what makes a Jimmy John's sandwich The Sandwich of SandwichesSM.