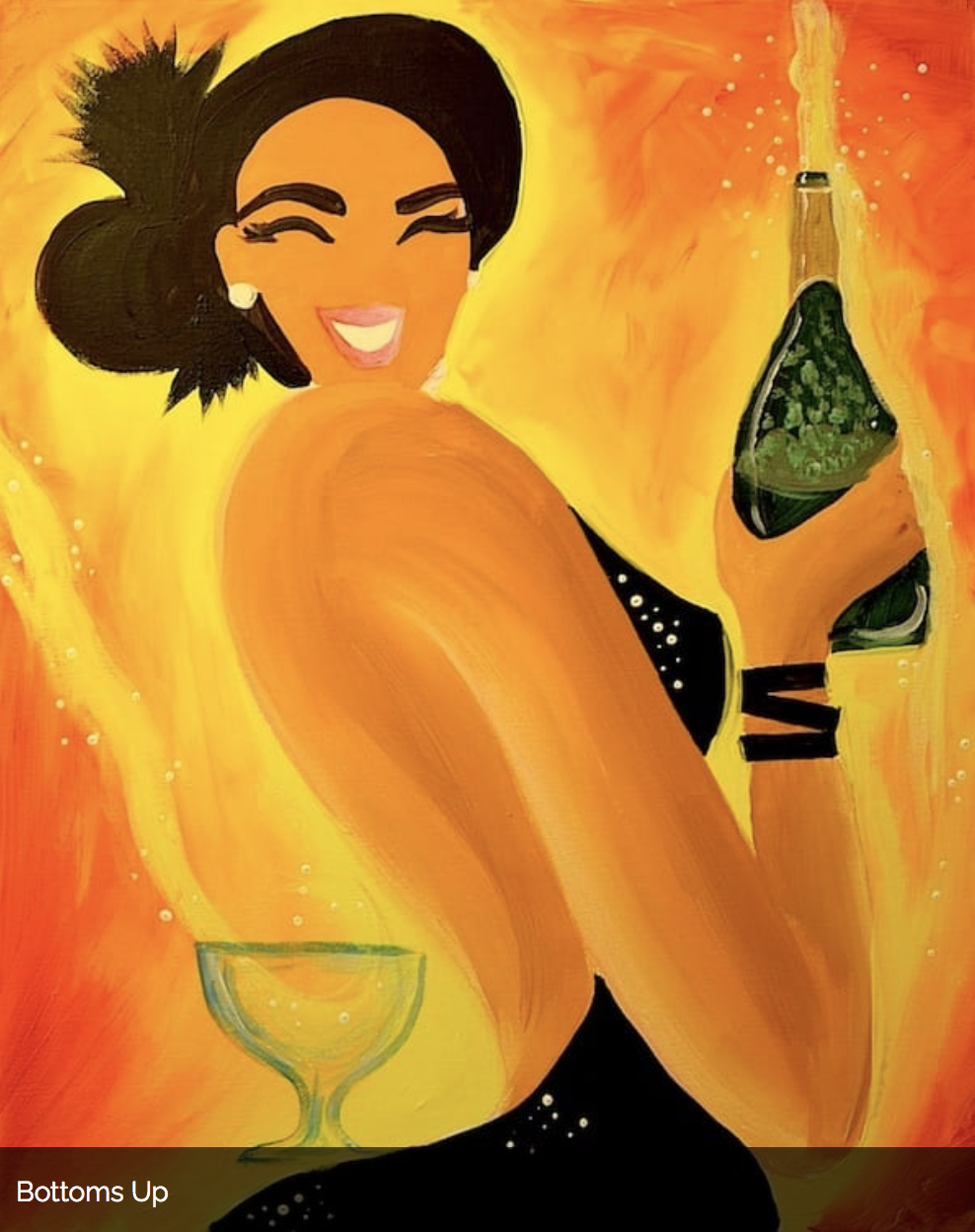 Have a Private Party with Us!
Now available
Party with Painting!
Adult birthday party, kids birthday party, holiday party, family reunion, corporate party, team building, girls night out, showers, bachelorette party or a creative outing … you name it and we'll make it happen!
You choose a painting from The Paint Monkey Catalog and our artist will guide you through your session.
We'll supply all the art materials needed for everyone to walk away with their own masterpiece and an unforgettable experience.
Remember, we pre-sketch the canvas!
We'd love to host your event at our spacious Waterfront Studio.
Cost: Private parties are priced the same as our regular sessions, $35+tax pp for a 2-hr session and $45+tax pp for a 3-hr session.
We can do parties any weekday afternoon or evening if the date is available.
We need a guarantee of 10 attendees or $350 minimum for a private party.
To check the availability of your private party date, give us a call today at 412-770-4923.
Each private party is priced the same as regular sessions. A deposit of three seats ($105+tax) is due upon booking. You may not use gift certificates for a private party. The balance is due 3 days prior to the event. All seats must be purchased at that time. Private parties are booked on a first come, first served basis. See Paint Monkey for more details.
Here's How Paint Monkey Works
Everyone paints the same painting. One of our talented local artists guides you through the painting, step by step in a 2 or 3-hour session, and you will go home with your own masterpiece!  Even though the paintings may all start out the same, you will see how completely different they turn out. That's because we encourage you to make it your own!
We provide you with a 16 x 20 stretched canvas, paints and brushes, an apron and a creative atmosphere (historical Ice House in the heart of Lawrenceville) and lots of encouragement.
Check out our calendar of classes, select a painting you would like to paint and book it! Show up 15-20 minutes early on the date you reserved. We find that folks need to get settled in, open their wine, etc. This way, we can begin on time. Our studio holds up to 36, so if you have a larger group of friends, you can all book together. Just let us know ahead of time who's in your group and we will seat you together!
Costs and Reservations
Walk Ins – at our Waterfront studio, walk ins are welcome from 11am – 5pm daily. No reservations are necessary. Over 2 dozen pre-sketched canvases starting at $15 for a 12 x 12 and $25 for a 16 x 20 canvas. We rotate the images out monthly.
Art as Entertainment
Bring some friends, some wine (we are BYOB), maybe some snacks and get ready for a great night out. Perfect for a girls night out, date night, family fun, corporate outings and team building. We have cups, corkscrews, bottle openers, ice, and bottled water.  Private parties welcome, call for information at 412-770-4923.