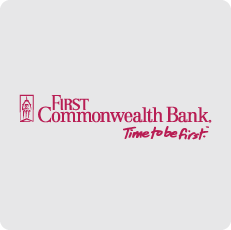 Our mission as a company is to improve the financial lives of our neighbors and their businesses. To do that, we are driven by core values that shape the culture of our workplace and every customer interaction, whether that is in person, on the phone, online or in our app.
Our customer-focused teams work hard every day to give our customers the best possible experience and to equip those customers with the tools and knowledge to pursue a more confident financial life. Integrity drives our decisions each day, choosing to do what is right and communicating openly and honestly.
We are committed to excellence, because our customers can only succeed in their financial lives when we are pursuing excellence every day, whether we work in the back office or are advising our customers' on their financial planning.
Accountability matters. We own outcomes. We empower our people. We deliver results.
(412) 886-2501
Monday – Thursday
9:00am – 5:00m
Friday
9:00am – 6:00pm
Saturday
9:00am – 1:00pm