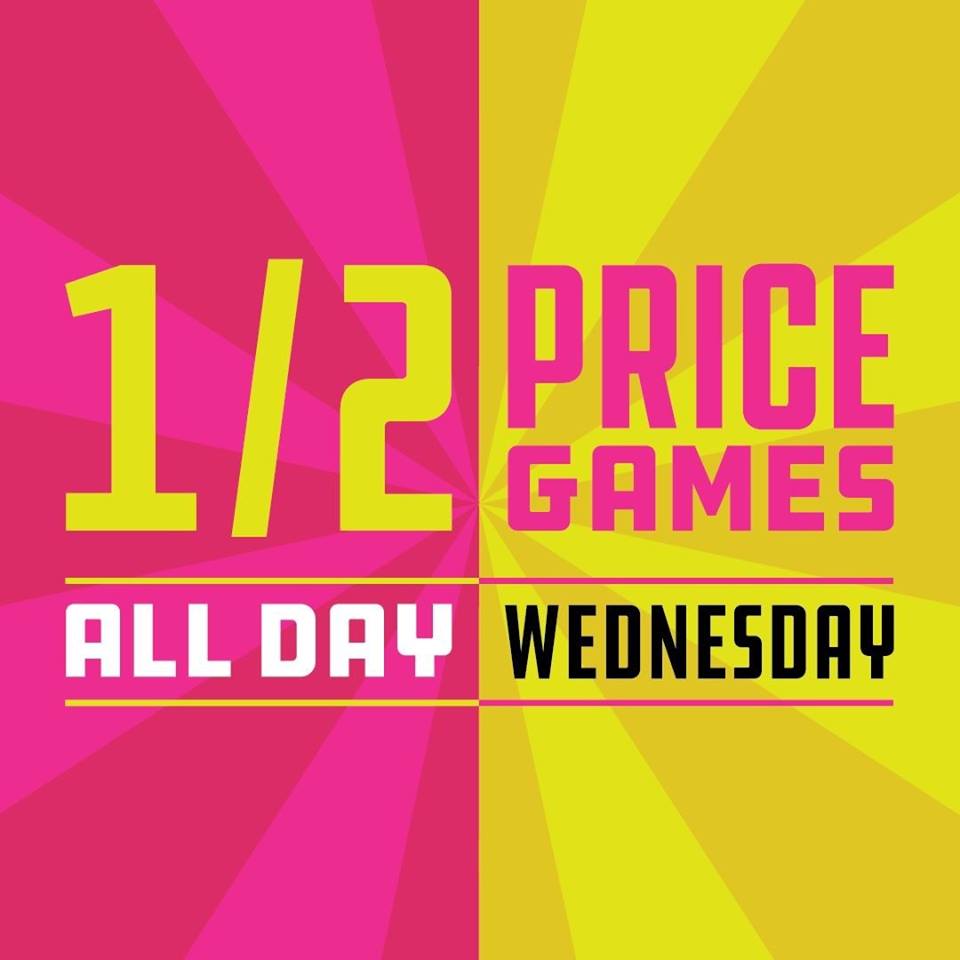 ½ Price Games Every Wednesday
Every Wednesday
On Wednesday, Have All The Fun for Half the Price!
Everyone deserves a little mid-week break!
That's why at D&B we have HALF PRICE games EVERY Wednesday from open to close!
Some restrictions apply. 1/2 Price Games on Wednesdays may not be combined with any other offers. Offer subject to change. Blackout days and some restrictions may apply. Not valid on Virtual Reality games. Excludes photo booths. See Dave & Buster's for details.
The Story of Dave & Buster
(Yes, They're Real Guys!)
Back in the late 1970s, Buster opened a restaurant known for its tasty food and friendly service. A few doors down, Dave opened an outrageous place for entertainment and games where adults were irresistibly drawn for fun. The two young entrepreneurs noticed people rotating between their establishments, and an idea started to form:
What If They Put Both Under One Roof?
Our Mission & Values:
At Dave & Buster's, our mission is to create our Guest's first choice for frequent fun through the best combination of the latest and greatest games, ultimate sports-viewing, extraordinary food and remarkable drinks.
At Dave & Buster's, we believe these four core values provide the foundation for our success:
Fun To Our Core:
At Dave & Buster's, We Just Can′t Help Entertaining Guests And Showing Them A Great Time.
"You Got It!" Attitude:
At Dave & Buster's, You Can Feel Our Positive Energy And It's Contagious. We Strive For 100% Guest Satisfaction.
Everybody Is Somebody:
At Dave & Buster's, We Believe That Every Position Matters: Everyone Contributes To Our Success.
Founders' Spirit:
At Dave & Buster's, We Believe That Having The Passion, Pride And Drive Are What Make The Difference.