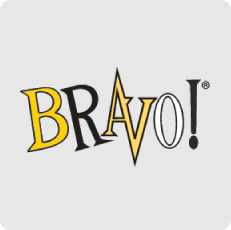 At Bravo!, good food is life enjoyed. Now introducing NEW family recipes from Chef Johnny Imbriolo. Fresh. Simple. Authentic.

We're dedicated to serving you Italian classics in the comfort of our relaxed, family-friendly atmosphere. Gather around our table at an Italian restaurant near you to enjoy freshly prepared Chef dishes that are full of flavor. We also offer to-go, private dining and event catering.
PHONE:
412.461.1444
HOURS:
Open 11am-9pm daily.
LOCATION:
17