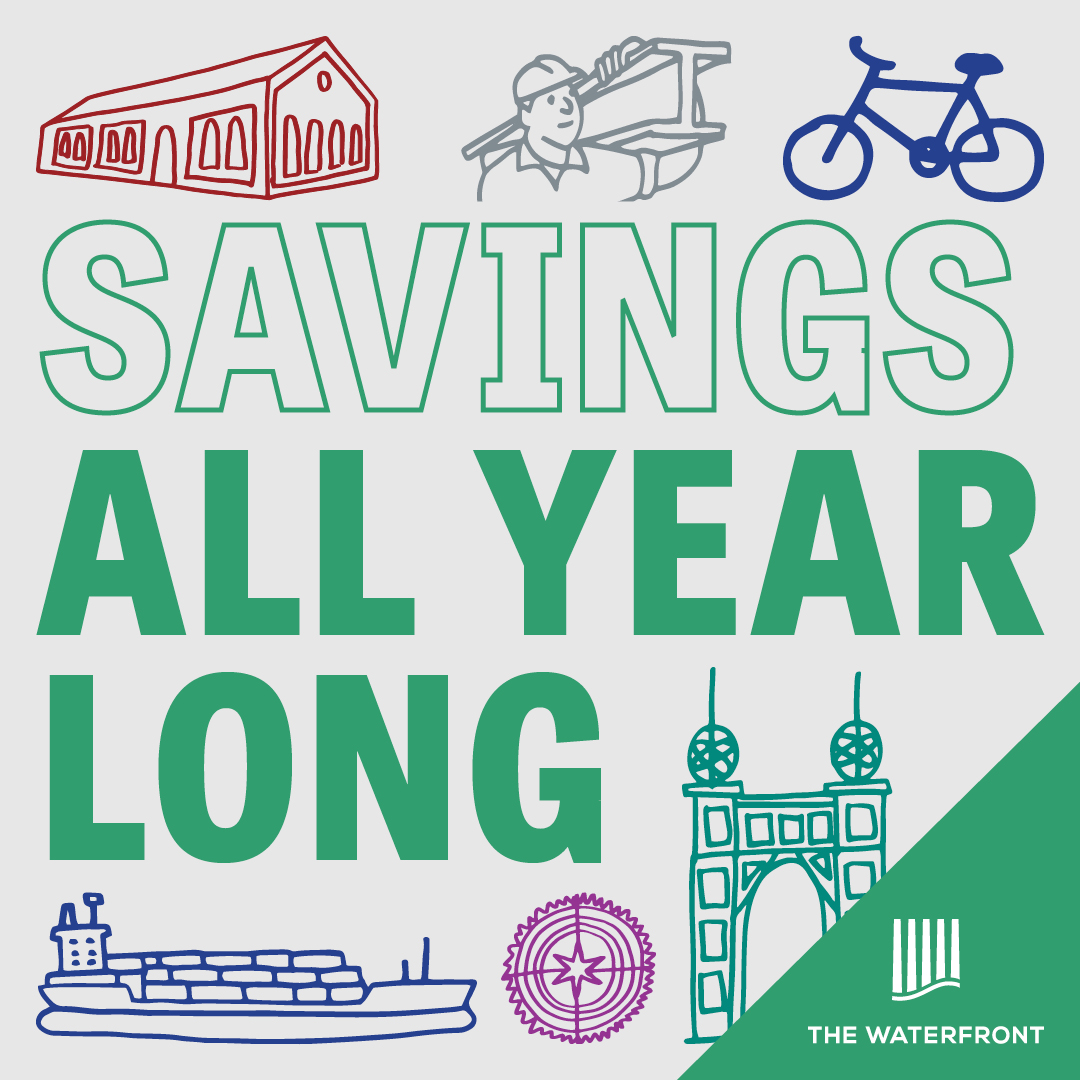 Year-Round Savings
Offers Expire as Indicated
Get Special Savings, All Year Long!
Shop, dine, play, and SAVE with digital coupons exclusive to The Waterfront and good year-round!
Here you'll find a great collection of stores and restaurants, fun events, and more.
While you're at The Waterfront, enjoy valuable savings at participating stores and restaurants with these exclusive offers.
Waterfront Savings offers expire as indicated on individual store coupons. Good while supplies last, only at WaterfrontPGH store locations. Must present coupons to validate offers. One download per person, per coupon. Copies not accepted. One coupon per store per customer. Offers valid 11/1/2021 through 10/31/2022.