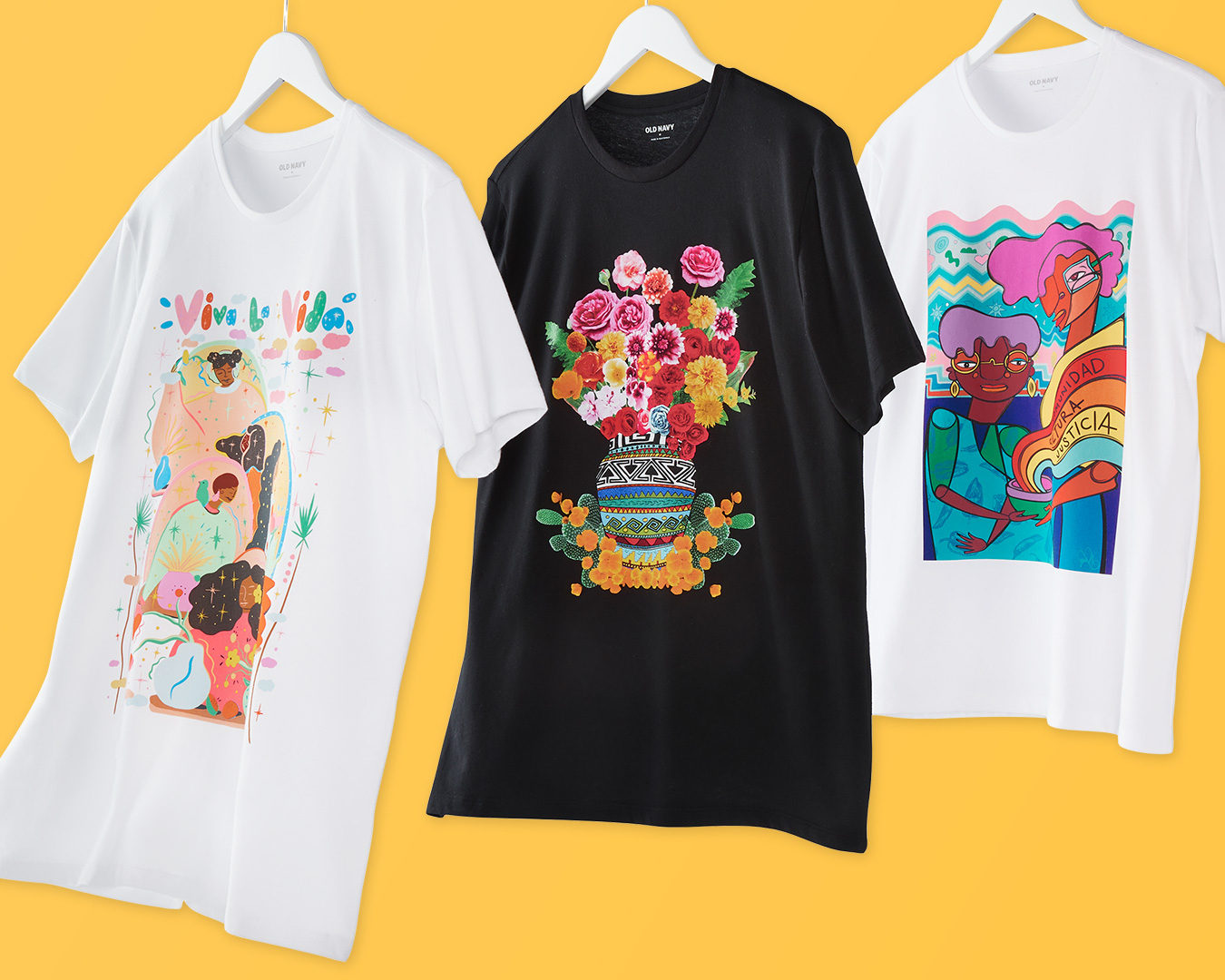 We're Celebrating Latinx Heritage Month!
Now through October 15
Latinx Special Merchandise
To celebrate Latinx Heritage Month, we're bringing you three incredible tees for our latest Project WE collaboration!
The gorgeous work on each tee honors the respective artists' unique cultures.
Project WE is an ongoing partnership with diverse artists to share their visions of true inclusivity and support the next generation of artists with a $1 MILLION donation to Boys & Girls Clubs of America.
Because together, we can imagine a more inclusive future through art.
Latinx Heritage Month merchandise may vary by location. Shop in-store for best selection.
Old Navy: Imagine a place where you can find all of your wardrobe "must-haves" at prices you can't believe. Everything from your favorite t-shirts and jeans to your seasonal fashion faves. A place where every family member is invited. Where everything has great style and quality and the shopping experience is actually fun, not a chore. That place is Old Navy, making current American fashion essentials accessible for every family. As one of the largest apparel brands in the world, we offer customers fabulous fashion online as well in our stores around the world.