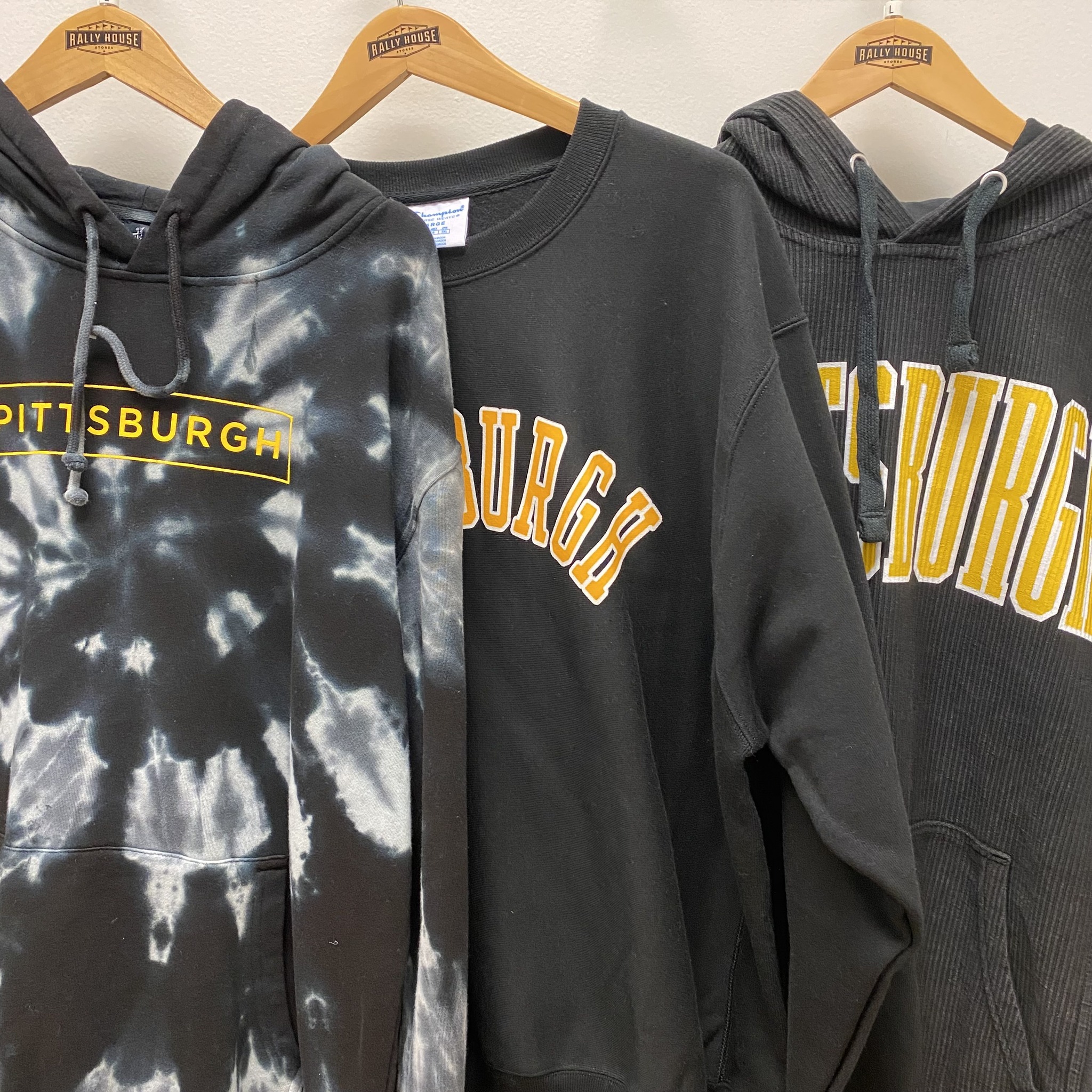 Warm Gear for Cold Weather
Now available
Get the Gear That Shows You're a Fan
The games may be over for the season, but we've still got everything you need to stay warm!
Show your allegiance with black and yellow.
We have the perfect outfits for just hanging out around Pittsburgh!
Gear may vary by season. Visit our store for more information.
Rally House is a specialty sports boutique that offers a large selection of apparel, gifts and home décor representing local NCAA, NFL, MLB, NBA, NHL and MLS teams. We also carry local novelties and regional-inspired apparel, gifts and food. With locations in the Midwest, South and Northeast, we bring stylish sports apparel and unique team gifts to cities where fans live, work and cheer.
In order to provide customers with the best experience possible, we hire associates who share the same passion for sports as our patrons. We encourage our associates to show their team spirit, so customers feel welcome to strike up a conversation about their favorite team, the latest game or even their favorite rivalry! We want to be more than just another sports store, and our associates help us stand apart from the competition.
Our stores offer a friendly environment and comfortable shopping experience, with associates dedicated to helping customers find the perfect new item to represent their favorite team. Rally House is committed to truly connecting with patrons to offer exceptional service from the moment they step into one of our local stores.
Every store is unique to the city in which it is located, with a selection of merchandise customized to the specific professional and college teams in that area. Customers can also shop 24/7 online at www.rallyhouse.com, where we offer the same selection of merchandise we carry in our stores. We want to make it easy for fans to show their unique team spirit wherever they live and shop.
With our connection to local sports teams, Rally House also offers exclusive autograph sessions with local sports stars, ticket giveaways and events with local celebrities. We're proud to give fans the opportunity to rub elbows with their favorite players and get up close and personal at the stadium.
Motto: To Delight Our Customers
Rally Cry: Show Your Colors