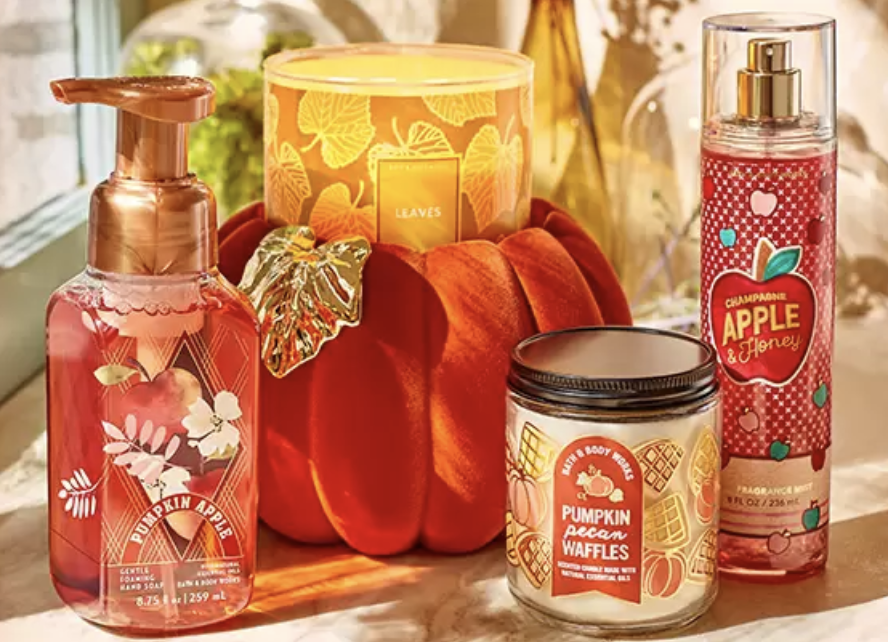 The Smell of Autumn is in the Air – Fall Scents are Here!
Now available
Can't Wait for Fall? It's Already Here!
It's never too early for fall fragrances!
See all of our Fall 3-Wicks here, then shop in-store for your favorite scents!
Want even more? See our entire fall collection of hand lotions, soaps, mists, and more here>>
Fall fragrance availability may vary by location. Check with store for more details.
Stop & Smell The Happy!
Bath & Body Works: America's Favorites for Body, Hand & Home
For over 30 years, we've created the scents that make you smile. Whether you're shopping for fragrant body care or a 3-wick candle, we have hundreds of quality products perfect for treating yourself or someone else.