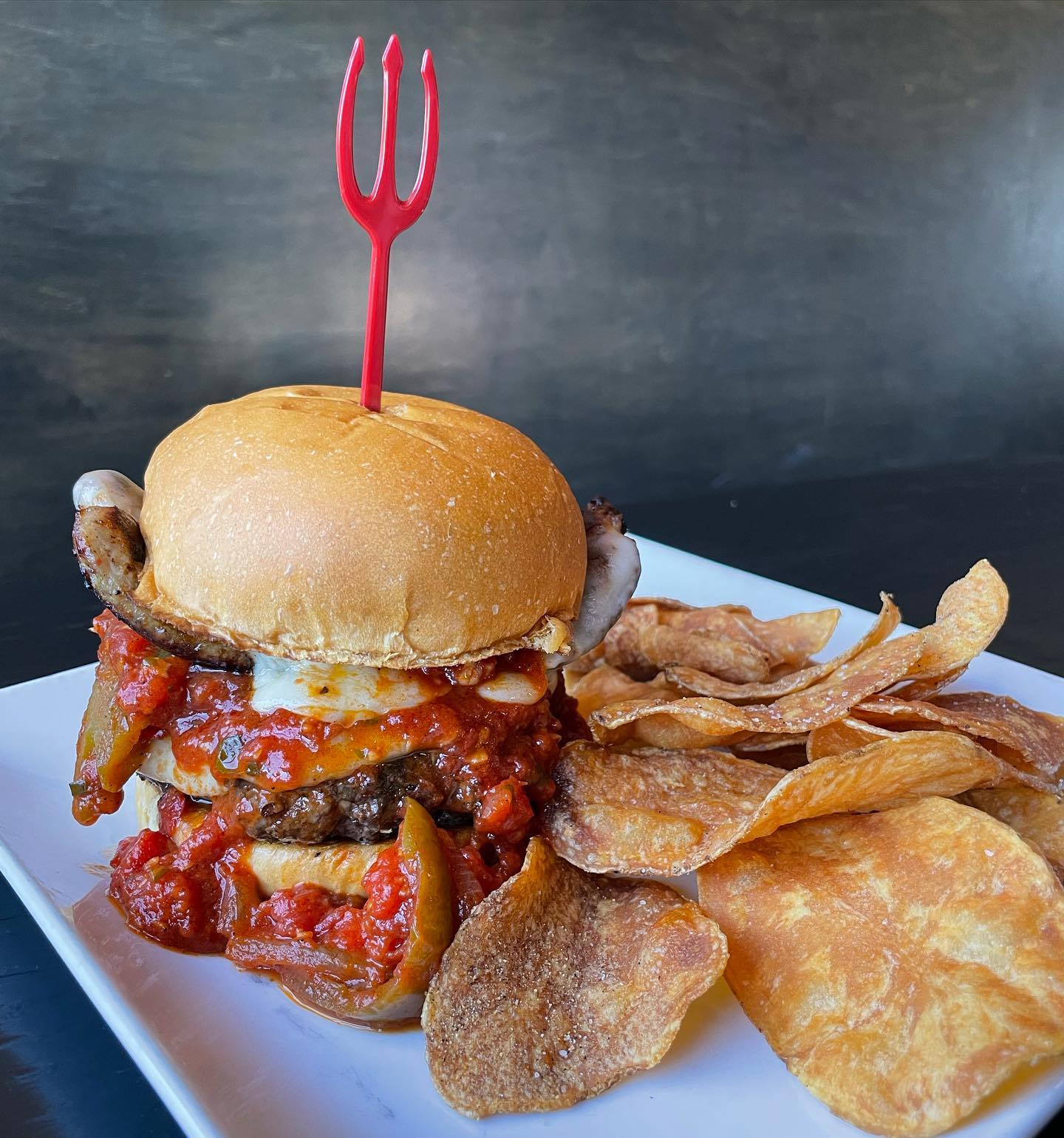 Spice it Up with Our September Burger
Now through September 30
It's Our September Burger of the Month!
Visit Burgatory for this month's taste treat!
Our September Burger of the Month is Italian Spiced Hormone Free Beef with Provolone, Seared Hot Italian Sausage & Hot Sausage Red Sauce with Peppers + Onions on Brioche.
When you bite into this baby, your mouth will explode with flavor.
Order our Burger of the Month the entire month of September. See restaurant for more details.
Burgatory Fun Facts
Ridiculously Thick + Spun To Order Shakes
Extra Thick Shakes spun to order with our House Turned Vanilla-Bean Ice Cream. If you're of legal age and looking for some extra kick, try one of our Hard Shakes. If you're feeling more traditional, try one of the Classics. Either way, these things are devilishly good!
All Natural + Hormone Free Burgers
Our All Natural Angus Beef Burgers are ground & hand-formed daily, using our Private Label blend of sirloin, chuck, brisket & short rib. All served with a handful of fresh sweet & russet potato chips.
Kids
All unattended children are put to work peeling potatoes in the kitchen. (Clean your plate & we'll give you a free Cherry Coke Float.)