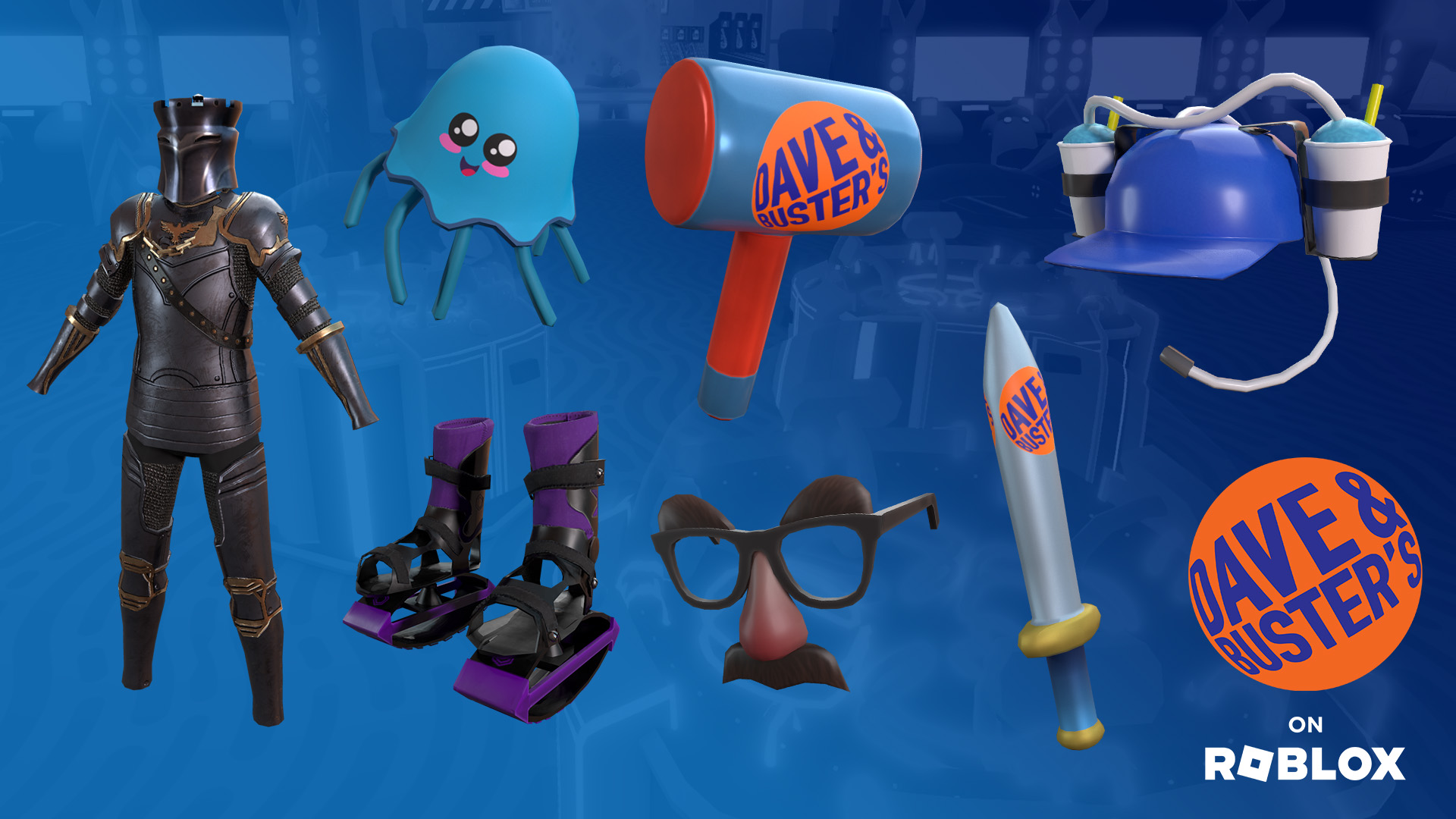 Roblox Games are Here!
Now available
Play the Games, Win the Prizes!
DING! DING! DING! Welcome to DAVE & BUSTER'S WORLD!
There are so many awesome prizes to win in Dave & Buster's World on Roblox Games, we're showing you some of our favorites!
Jump into exciting mini-game adventures to compete for loot and bragging rights, and have tons of fun, with more to come!
EXPLORE

Check the Arcade, grab a snack and use it whenever you need a boost! Collect hidden boosts or grab them from the concession, and keep an eye out for fun secrets!

PLAY

Arcade Run – Click ready and compete with your friends in obby's based on arcade favorites Gridiron Blitz and Full Tilt
SuperBall Dash – Race against your friends to see who finishes first! Go big on the ramps to hit the rings!
Zombie Survival – Team up to take down zombies and survive with your squad!

WIN

Exchange winning tickets for in-game rewards in the Winner's Circle!
Keep track of your status on your handy dandy ticket buddy!
Celebrate your victory with post-game leaderboards!

Read more about Roblox Games here, then start winning!
Roblox Games are now available. Check with a store associate for more information.
At Dave & Buster's, you can play hundreds of the hottest new arcade games in our Million Dollar Midway and win tickets for epic prizes. Try our mouth-watering, chef-crafted creations in our American restaurant. From wings to steaks, we've got whatever suits your appetite.
Our premium bar features innovative cocktails, impressive wine selection, and 20+ beers to assure we're stocked to satisfy! Watch your team on one of our massive HDTVs with epic stadium sound that surrounds you from every direction in the sports bar that crushes the competition.
Invite all your friends or coworkers for an unforgettable party or event! We work with every size and budget to make planning easy so you can focus on the FUN!