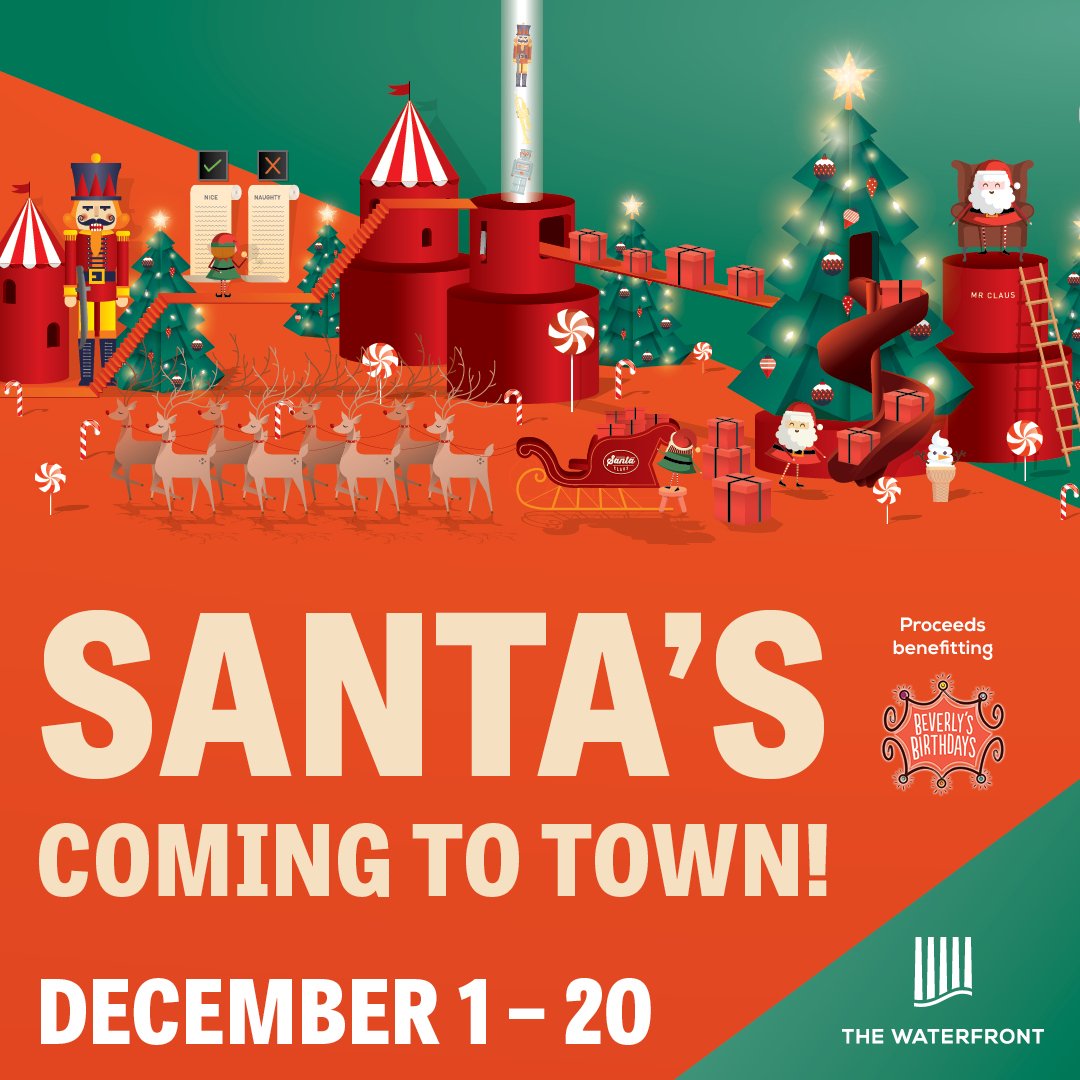 Plan Your Photos with Santa
December 1 – 20
Santa is Coming to Town!
Ho, ho, ho! Santa's back!
Join us for 12 days of Santa photos at the Waterfront!
Santa Photo Dates:
Tuesdays, December 1, 8, 15 — 5pm-8pm
Thursdays, December 3, 8, 17 — 5pm-8pm
Saturdays, December 5, 12, 19 — 12pm-5pm
Sensory Friendly: Saturday, December 12 — 11am – 12pm
Sundays, December 6, 13, 20 — 12pm – 5pm
Photo Location:
In the Town Center between Carhartt and The Children's Place.
Photo Availability:
We'll print your photos on-site and offer you a digital copy while you wait!
Social Distancing Rules:
Families will be required to social distance inside the space.
Santa will be 6 feet away from you, and you will be able to talk with Santa, but not sit on his lap.
Reservations & Donations:
Reservations must be made in advance.
We are requiring a minimum $5 donation to hold your reservation.
All donations will go to Beverly's Birthdays.
Reservations are required for Santa Photos. All donations will go to Beverly's Birthdays. For more information, click here>>
Contact the mall for additional questions.