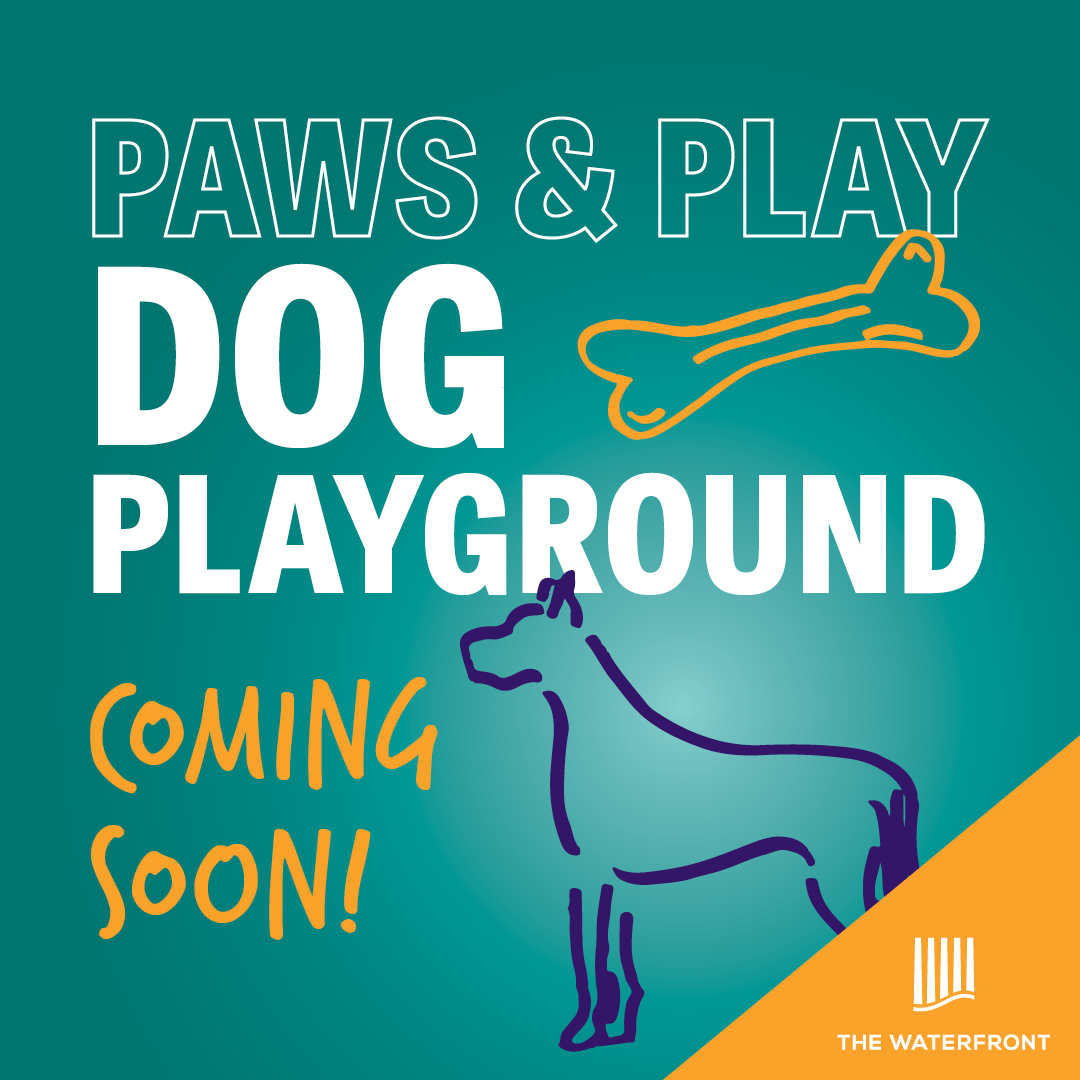 Paws & Play Dog Playground: Coming Soon to Town Center
Watch for updates here!
A Playground Just for Your Dog!
2023 is bringing new venues, new experiences, & a fresh new look to Town Center at The Waterfront, including our new Paws & Play Dog Playground!
The Waterfront Town Center enhancements will be opening in phases throughout the year.
Soon you can enjoy the dog playground and these other great new features:

Harmony Park: a fun and inspiring musical play area
CoHatch: a new coworking office, meeting & event space (now open)
An eye-catching new fountain feature & enhanced seating area

Watch for more updates here!
The Paws & Play Dog Playground will be opening in 2023. Visit the mall office for more details.