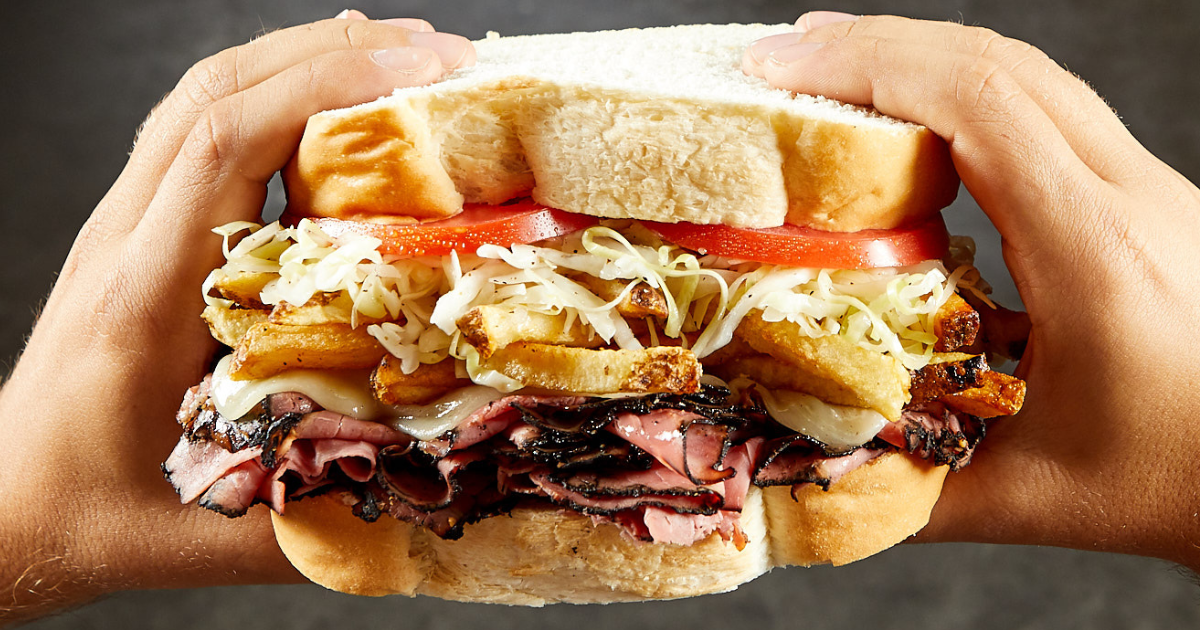 Pastrami for the Pros!
Now available
Participate in Pastrami Pleasure
This Primanti pastrami was particularly prepared to present to Pro-Bowler Patrick Peterson for picking Pittsburgh as his place to play.
See our entire menu here, then please, pop in post haste!
Pastrami is always available on our menu. Visit the restaurant for more information.
When people think of Primanti Bros., they think of sandwiches – which makes sense, since the restaurant has been making hungry folks happy since 1933. But we're also proud to offer a top-notch selection of pizza, wings and snacks that'll put the pickiest eaters in a good mood.