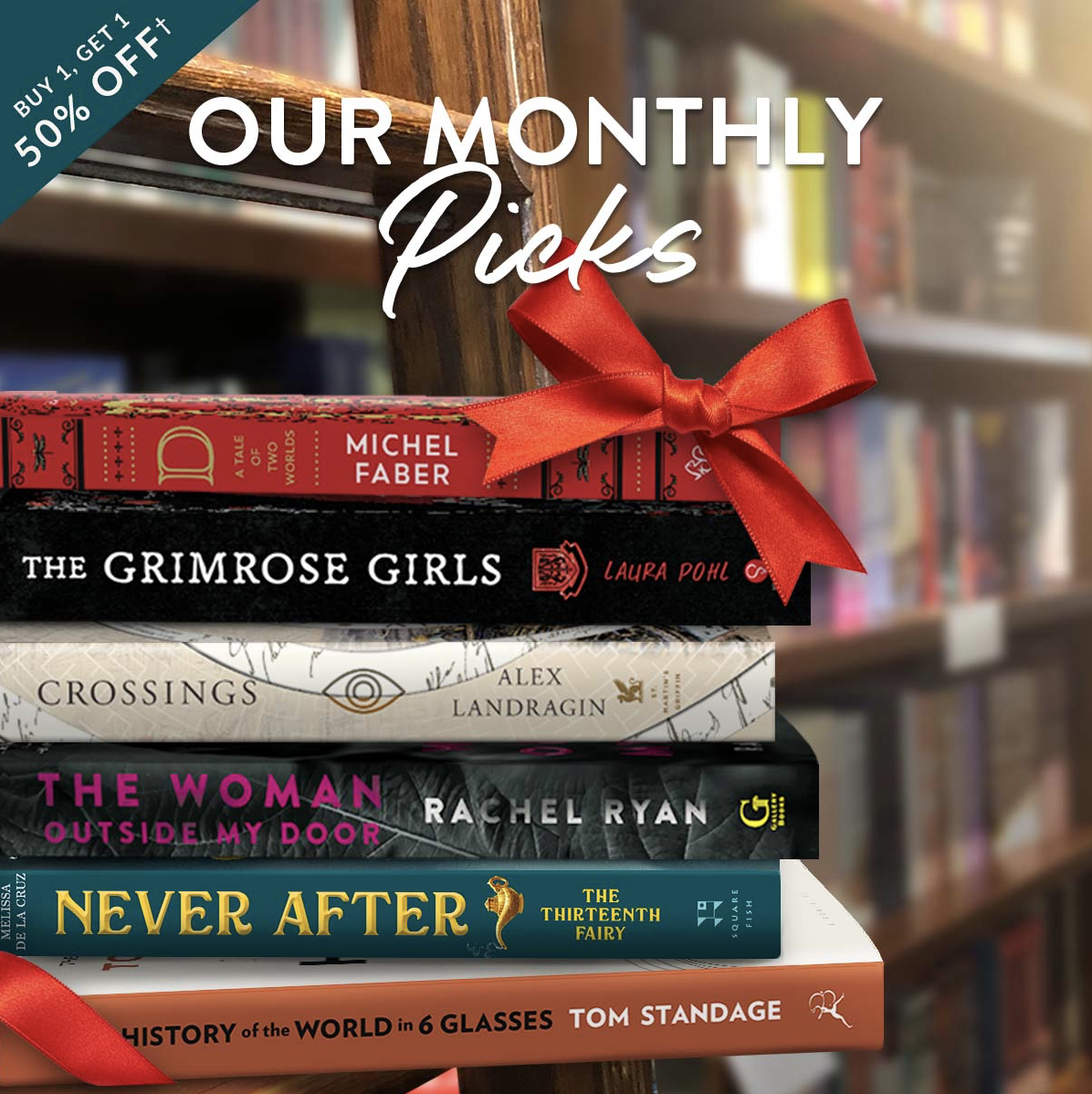 November Monthly Picks Sale!
Now through November 30
It's Our Monthly Picks Sale — Buy One, Get One 50% OFF!
We've reached the time of year where our childlike wonder is restored, and the magic of the season feels like even our wildest dreams could come true.
Our Monthly Picks are here for six all-new adventures, unique and familiar.
Mys/Thriller: The Woman Outside My Door by Rachel Ryan
Speculative Fiction: D (A Tale of Two Worlds) by Michel Faber
Fiction: Crossings by Alex Landragin
Non-Fiction: History of the World in 6 Glasses by Tom Standage
Young Adult: The Grimrose Girls by Laura Pohl
Young Reader: Never After, The Thirteenth Fair by Melissa de la Cruz
See all of our monthly picks here, then shop in-store for the books you really want to devour.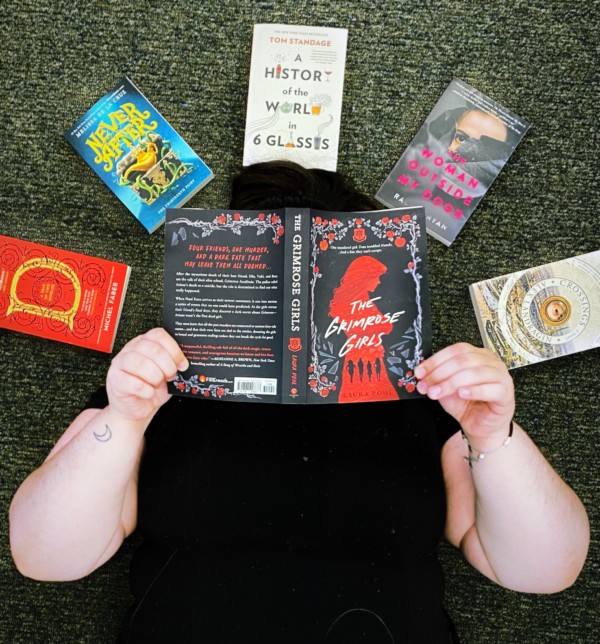 Photo by @bnwiregrass
Restrictions apply on our Monthly Picks Sale. Book selections may vary online and in store and are not guaranteed throughout the duration of the promotion.    
This offer is valid at BN.com from March 9, 2021 at 12:01am to December 31, 2021 at 11:59pm Eastern time and at Barnes & Noble stores from March 9, 2021 to December 31, 2021 at close of business, while supplies last.
When you purchase one (1) or more qualifying items from our "Buy 1, Get 1 50% Off: Books for All Ages" promotion, you will get a second less expensive qualifying item for 50% Off! Simply look for the "Buy 1, Get 1 50% Off: Books for All Ages" message icon or sticker to identify qualifying items.
In order to take advantage of this offer online, you must place the two (2) qualifying items in your BN.com Shopping Cart and purchase the items as part of the same transaction. Your 50% off credit for the least expensive product will appear at Checkout. At stores, you must bring the two (2) qualifying items to the register and purchase the items as part of the same transaction. Your 50% off credit will be applied at purchase.
Additional Rules Governing this Offer: This offer is (i) not redeemable for cash or cash equivalents (including Gift Cards and eGift Cards); (ii) not valid on past or pre-ordered purchases; (iii) not eligible for purchases of the following products and services: Barnes & Noble Memberships, Gift Cards, eGift Cards, gift-wrapping, textbooks, print on demand products, digital content (including but not limited to NOOK Books™, NOOK Magazines™, and NOOK Periodicals), or any other products other than eligible items; (iv) not valid on products marked as not eligible for "coupons or promotional discounts"; (v) not valid on applicable sales tax, or shipping or handling expenses; (vi) may not be combined with any coupon or discount promotion; and (viii) may not be combined with the Educator program discount. Returns or cancellations may result in forfeiture of discounts applied at the time an order is placed and you will be responsible to pay any such adjustments; we reserve the right to charge your credit card or debit your Gift Card in the amount of such adjustments. This offer is subject to change or discontinuation without notice; we will, however, honor properly placed orders with valid methods of payment with sufficient funds placed prior to such change or discontinuation. Barnes & Noble is not responsible for typographical or pictorial errors. This offer is not valid at Barnes & Noble College bookstores or websites. Void where prohibited by law.
Barnes & Noble, Inc. is the world's largest bookseller and a leading retailer of content, digital media and educational products. At present, Barnes & Noble serves over 600 communities in all 50 states and remains the #1 book retailer in the United States. Our Nook Digital business offers a lineup of popular NOOK® tablets and eReaders and an expansive collection of digital reading content through the NOOK Store®.