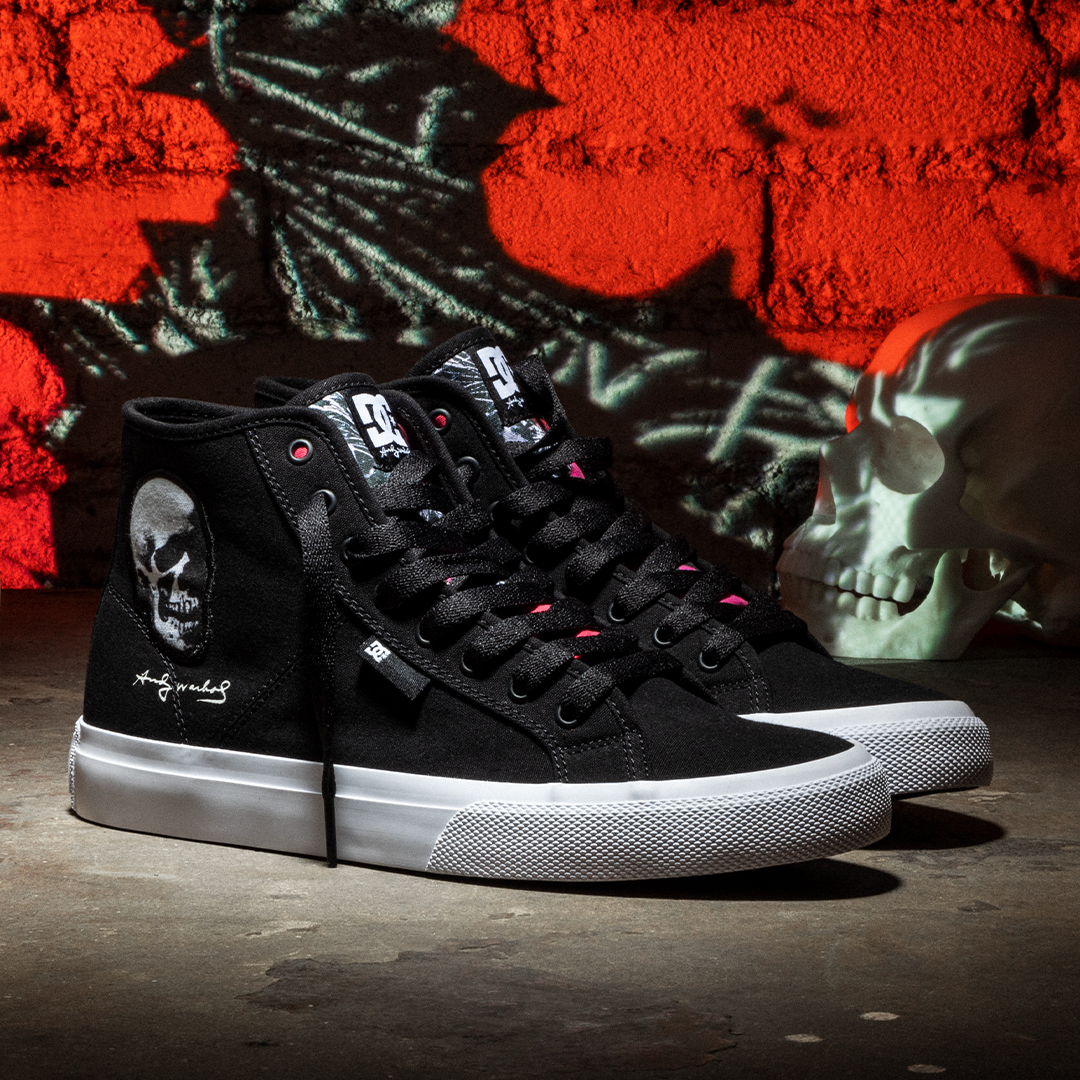 NEW – Warhol x DC Shoes
Now available
Get the Shoes that Make a Statement
New at Journeys – Warhol x DC Shoes!
War & Peace, Life & Death, Saints & Sinners … every pair really makes a statement.
Available in high-top, skate shoe, and sandal styles.
Tee shirts and caps are also available.
See more from the collection here, then shop in-store for your favorite pair.
Warhol x DC Shoes are now in stock in most locations. Check with store for details.
Live life with an attitude that celebrates self-expression. Come to Journeys when you're looking for dress, casual, or athletic footwear and accessories.
Facebook: @Journeys

Twitter: @Journeys

Instagram: @Journeysshoes

Wanelo: Journeys.com

Pinterest: @Journeys
Journeys is a leader in the teen specialty retail scene, with more than 800 stores in all 50 states, Puerto Rico and Canada. Journeys uses fashion savvy and merchandising science to keep in step with the fast-paced footwear and accessories market for 13- to 22-year-old guys and girls. Journeys offers a wide variety of trendy, relevant brands that cater to teens that seek the hottest new styles. However, the Journeys store is more than a retail environment, it's an extension of the teen lifestyle, from the plasma TVs playing exclusive content and the latest music videos, to the visual merchandising strategy and promotions, to the employees whose image and style reflect the lifestyle and attitude of the customer. In addition, Journeys reaches its customers through www.journeys.com, a mobile website, catalog, national advertising, strategic cross-promotions, social media, and grassroots events like The Noise Tour. Journeys is, in every way, an attitude you can wear!