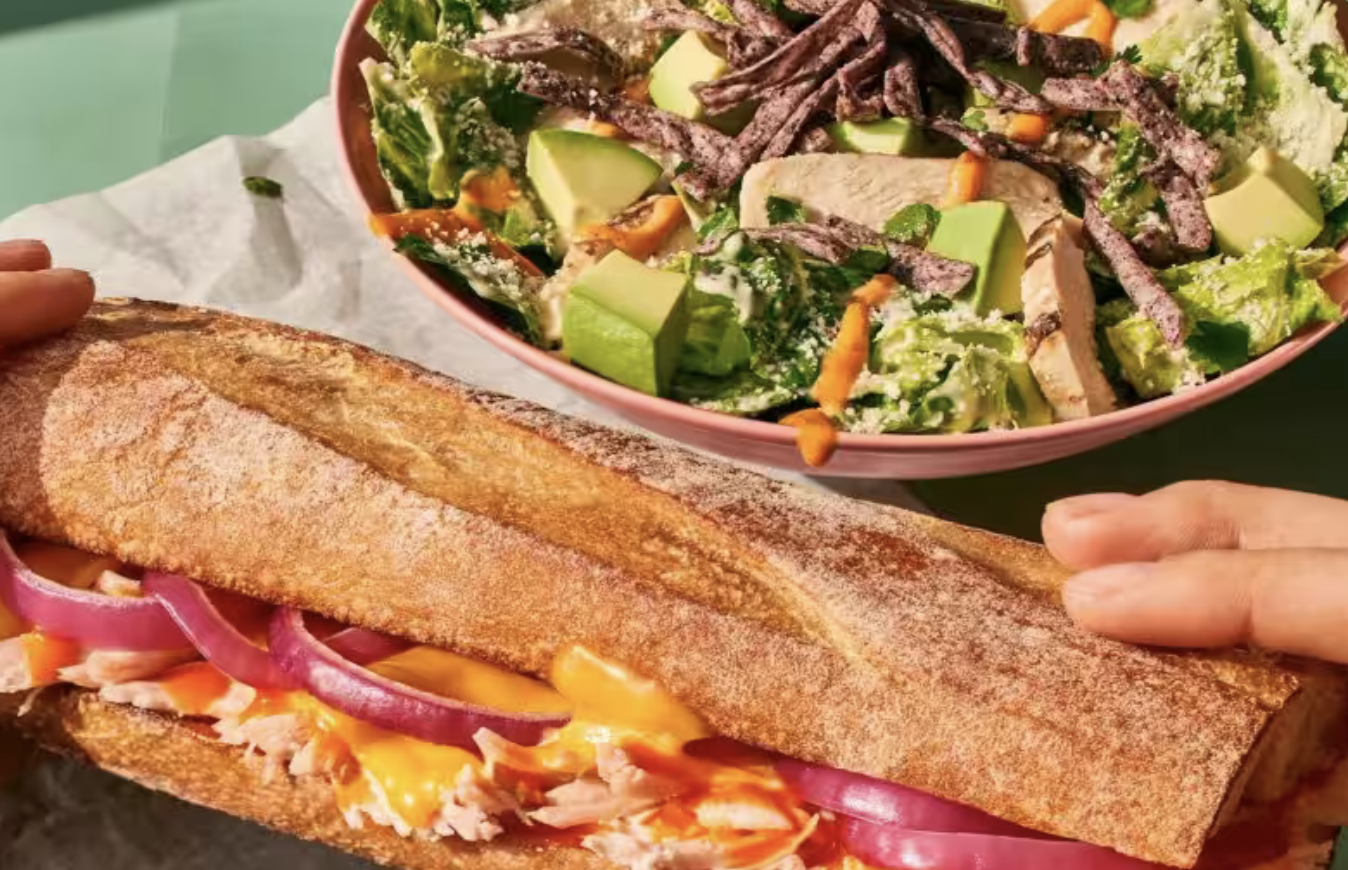 New Menu Items!
Now available
New: Your Flavor Fusion
Spring means new, and we're happy to oblige!
Try our Toasted Baguettes and the NEW Southwest Caesar Salad with Chicken.
Together, they're a bold move!
See our entire menu here, then stop by and get yours today.
New menu items are available for a limited time. Visit the restaurant for more details.
We are Panera Bread
And we believe that good food, food you can feel good about, can bring out the best in all of us. Food served in a warm, welcoming environment, by people who care. To us, that's good eating and that's why we're here.