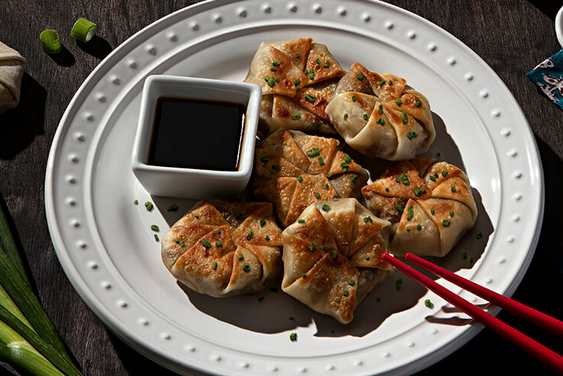 New Menu Item — Mongolian Potstickers
Now available
If You Love Potstickers, Try Our Savory Version!
A new twist on a classic.
Hand-folded dumplings with a savory Mongolian beef filling, sweet and savory dipping sauce.
To make reservations, click here>>
To see our entire menu, click here>>
Mongolian Potstickers are a new menu item. See restaurant for details.
FARM TO WOK® is our philosophy for making food from scratch, using purposeful ingredients and the time-honored tradition of wok cooking.
Made from Scratch
We make all our recipes from scratch, every day in each of our restaurants.
Learn more>>
Purposeful Ingredients
We cook with purposeful ingredients selected for their flavor and nutritional benefits.
Learn more>>
Fiery Wok PowerWok cooking is a time-honored tradition and one of the purest forms of cooking.
Learn more>>
karen
2019-08-30T19:38:26+00:00