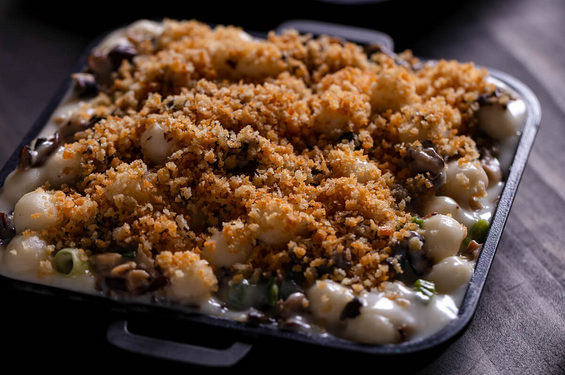 New Menu Item — Asian Mac and Cheese
Now available
Mac and Cheese Like You've Never Tasted!
This is one mac and cheese dish you won't forget!
Korean tteok "rice pasta," scallion, and Asian mushrooms in a creamy cheese sauce, topped with truffle oil and toasted breadcrumbs.
To make reservations, click here>>
To see our entire menu, click here>>
Asian Mac and Cheese is a new menu item. See restaurant for details.
FARM TO WOK® is our philosophy for making food from scratch, using purposeful ingredients and the time-honored tradition of wok cooking.
Made from Scratch
We make all our recipes from scratch, every day in each of our restaurants.
Learn more>>
Purposeful Ingredients
We cook with purposeful ingredients selected for their flavor and nutritional benefits.
Learn more>>
Fiery Wok PowerWok cooking is a time-honored tradition and one of the purest forms of cooking.
Learn more>>
karen
2019-08-30T19:38:05+00:00