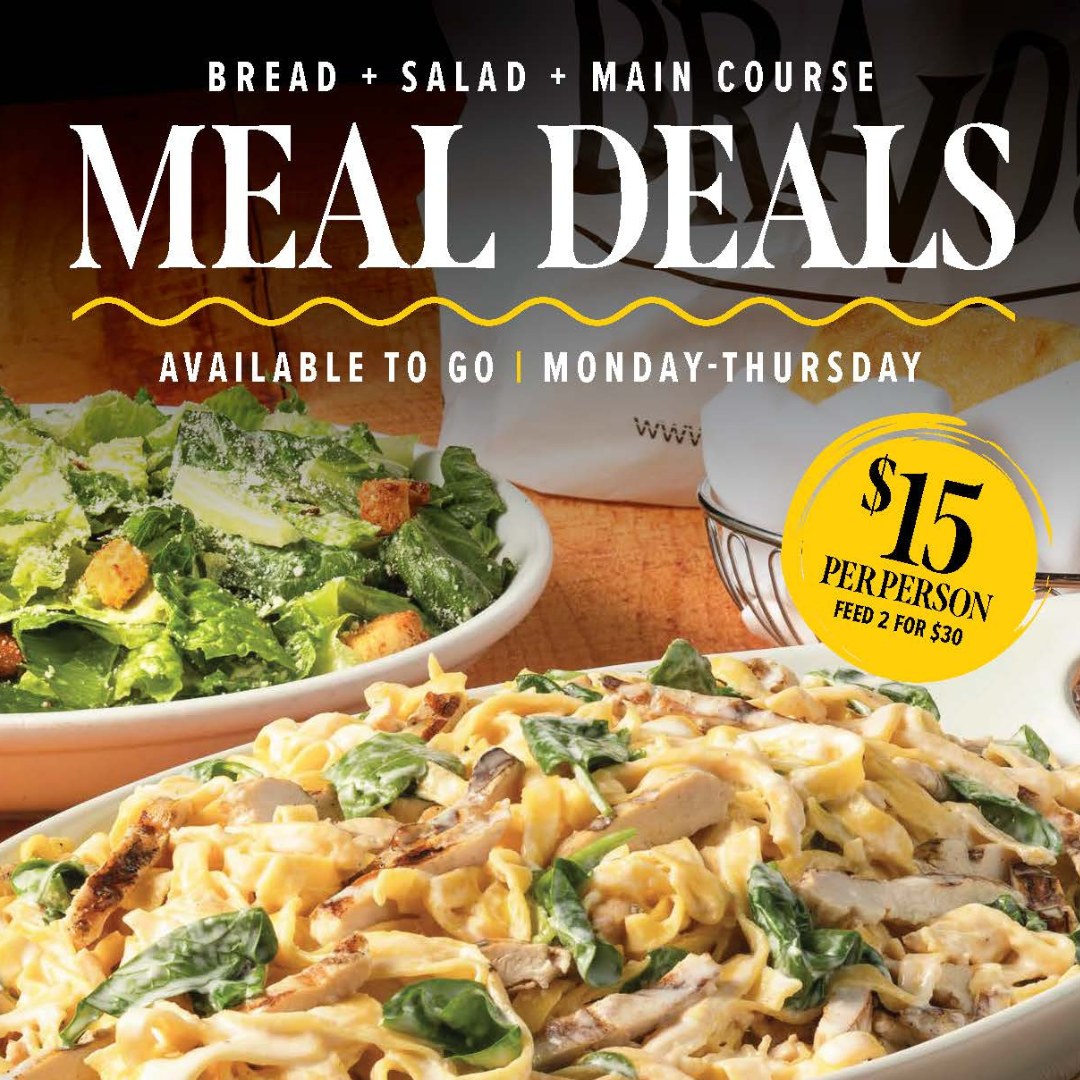 New Meal Deals
Now available
What's For Dinner? Meal Deals!!!
When 'what's for dinner?' is answered with an exclamation point!
 Our $30 Meal Deals for 2 are here to make your taste buds dance and your wallet smile.
Dig in, deliciousness awaits!
See all the deals here, then order for your next delicious meal!
New Meal Deals are now available. Visit the restaurant for more information.
About BRAVO! Italian Restaurant
BRAVO! is a "polished casual" restaurant offering classic Italian food amongst the shadows of Roman ruins. BRAVO's popular entrees include grilled steaks, chops, and fresh seafood, as well as flatbreads, pizzas and salads, similar to what one would find in an authentic "ristorante" in Italy. We provide our guests with extraordinary service, handcrafted beverages, and food made with the freshest ingredients. To dine at Bravo is to encounter an experience above and beyond expectations, leaving everyone filled with joy.