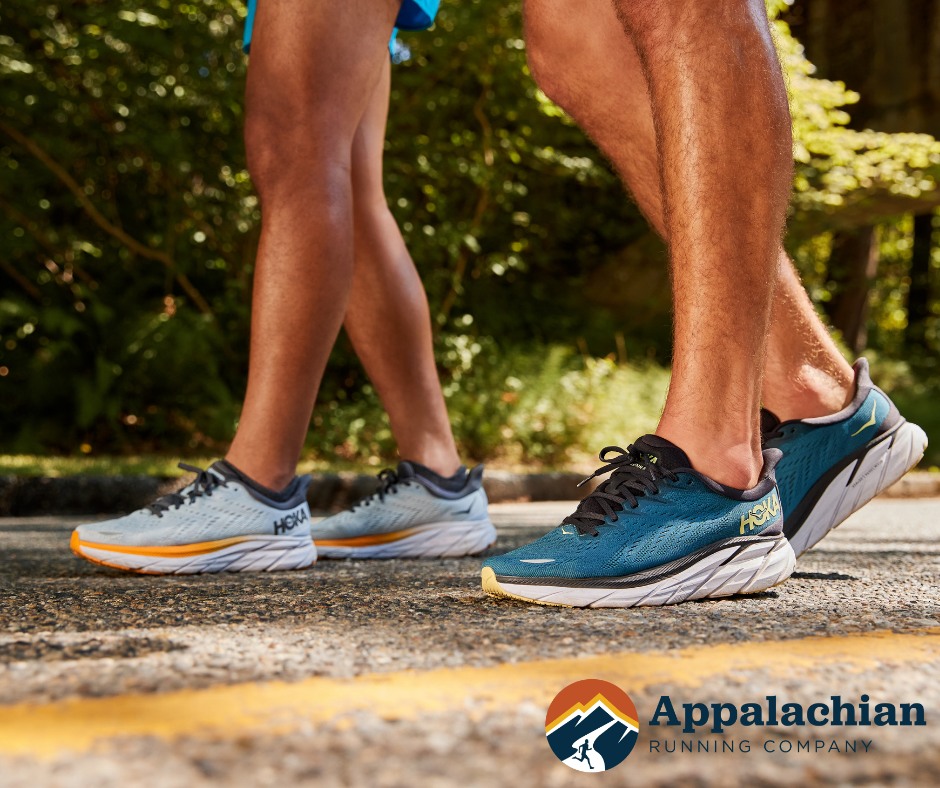 New Clifton 8 Shoe
Now available
The Perfect Soft & Light Shoe
The Clifton 8 shoe continues to deliver the perfect combo of soft and light!
This new iteration comes with a lighter, more responsive midsole for the most energetic Clifton to date.
Hoka kept what you loved and updated what you didn't!
The Clifton 8 Shoe is available in most locations. See store for more details.
Not a runner? No problem.
Many Appalachian Running Company customers aren't elite athletes – they're just people who need a good, supportive pair of shoes! All are welcome at ARC regardless of athletic ability. Our knowledgeable staff wants to help you to achieve your health and fitness goals no matter what they are. We want you to leave us feeling motivated to take on your next adventure!