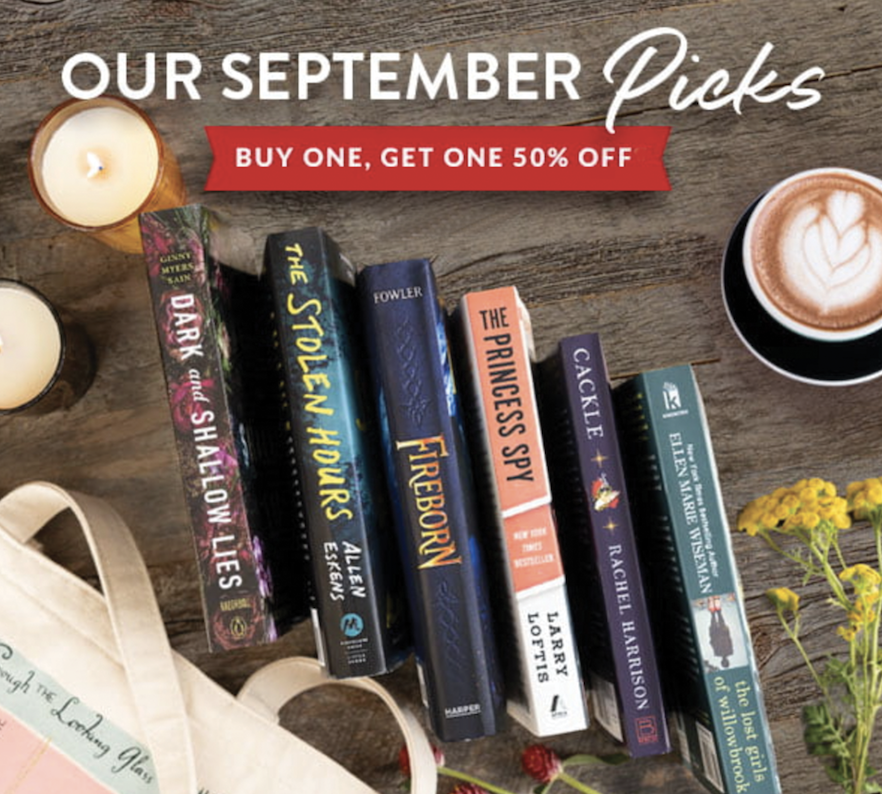 National Buy a Book Day PLUS September Monthly Picks + 50% Off Sale!
National Buy a Book Day is Wednesday, September 7 • Picks are Good Thru September 30
Check Out Our Monthly Picks — Plus 50% OFF Sale!
Whether you have three shelves of books to be read, or haven't cracked a spine in years, go ahead and buy a book to improve your mind.
Consider donating old books for others!
"My Best Friend is a person who will give me a book I have not read."
~ Abraham Lincoln.
We couldn't agree more, and we think National Buy a Book Day is the perfect excuse to pick up a new book for you AND your best friend, at Barnes & Noble.
Check out our September Picks and Buy One Get One 50% Off Sale, then shop in-store for the ones you love!
National Buy a Book Day is for one day only, Wednesday, September 7, 2022. September picks are good through September 30, 2022. See store for more details.
Barnes & Noble is the world's largest retail bookseller and a leading retailer of content, digital media and educational products. The Company operates over 600 Barnes & Noble bookstores in 50 states, and one of the Web's premier e-commerce sites, BN.com. Our Nook Digital business offers a lineup of NOOK® tablets and e-Readers and an expansive collection of digital reading content through the NOOK Store®. Barnes & Noble's mission is to operate the best omni-channel specialty retail business in America, helping both our customers and booksellers reach their aspirations, while being a credit to the communities we serve.