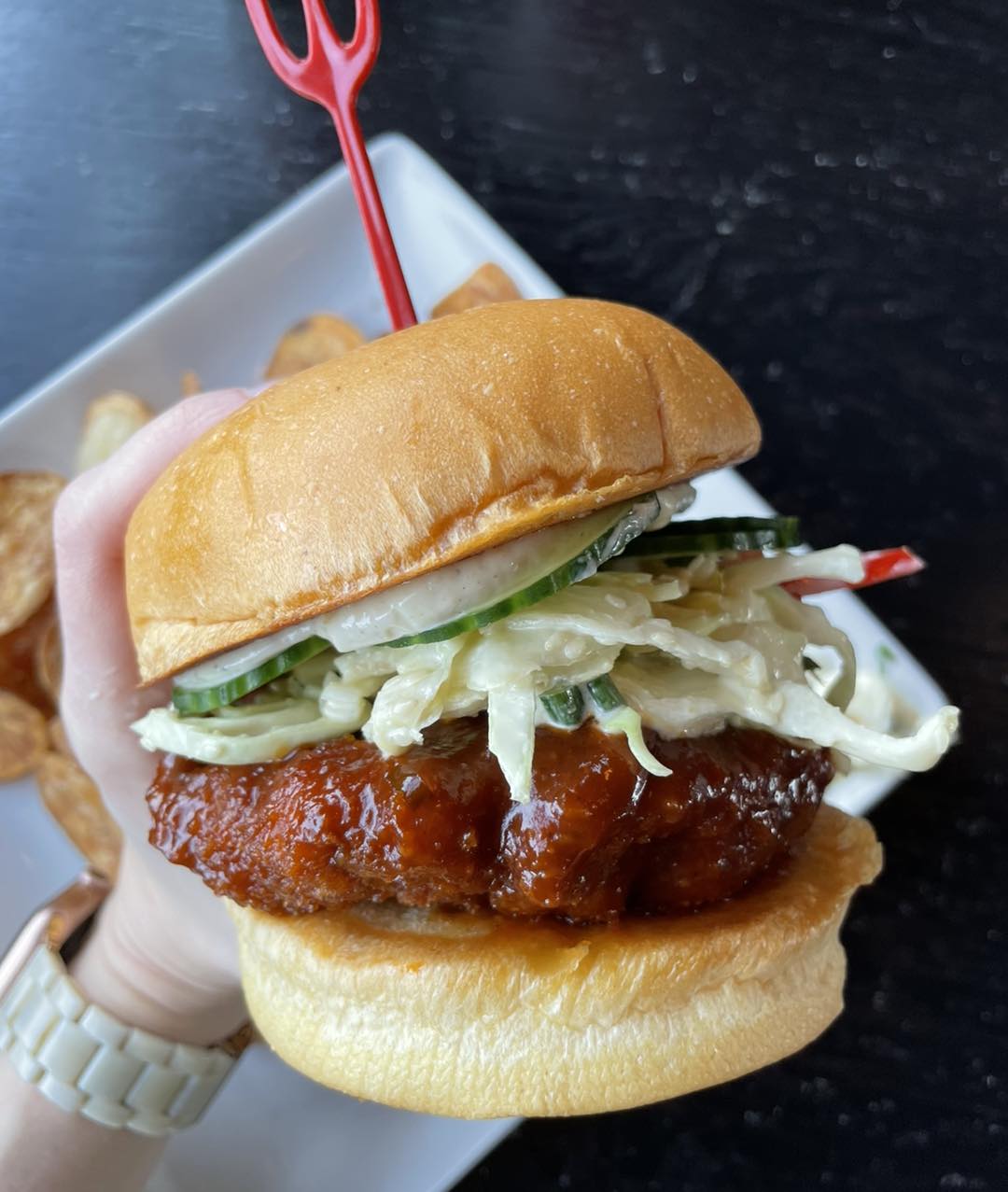 March Burger of the Month
Now through March 31
Spicy Korean is on the Menu with our March Burger!
March Burger of the Month is all spice that's so nice!
Chomp into a Fried Chicken Burger, dipped in Korean BBQ, with Sliced Cucumbers, Pickled Jalapeño Slaw, and Garlic Mayo on Brioche.
Whew, that's some fun!
Our Burger of the Month changes monthly. See the restaurant for more details.
Burgatory is a friendly little joint. Plainly put, we love burgers. Whenever possible, we use organic, all-natural & local ingredients; it's the right thing to do & it just tastes better. Way better.
And every great burger deserves a great shake. We start with cream from local Titusville Dairy & turn our own ice cream daily, then spin in a bunch of crazy good stuff & make them ridiculously thick just for fun. We think sharing a great burger & shake with friends is pretty close to heaven…. Welcome to Burgatory.