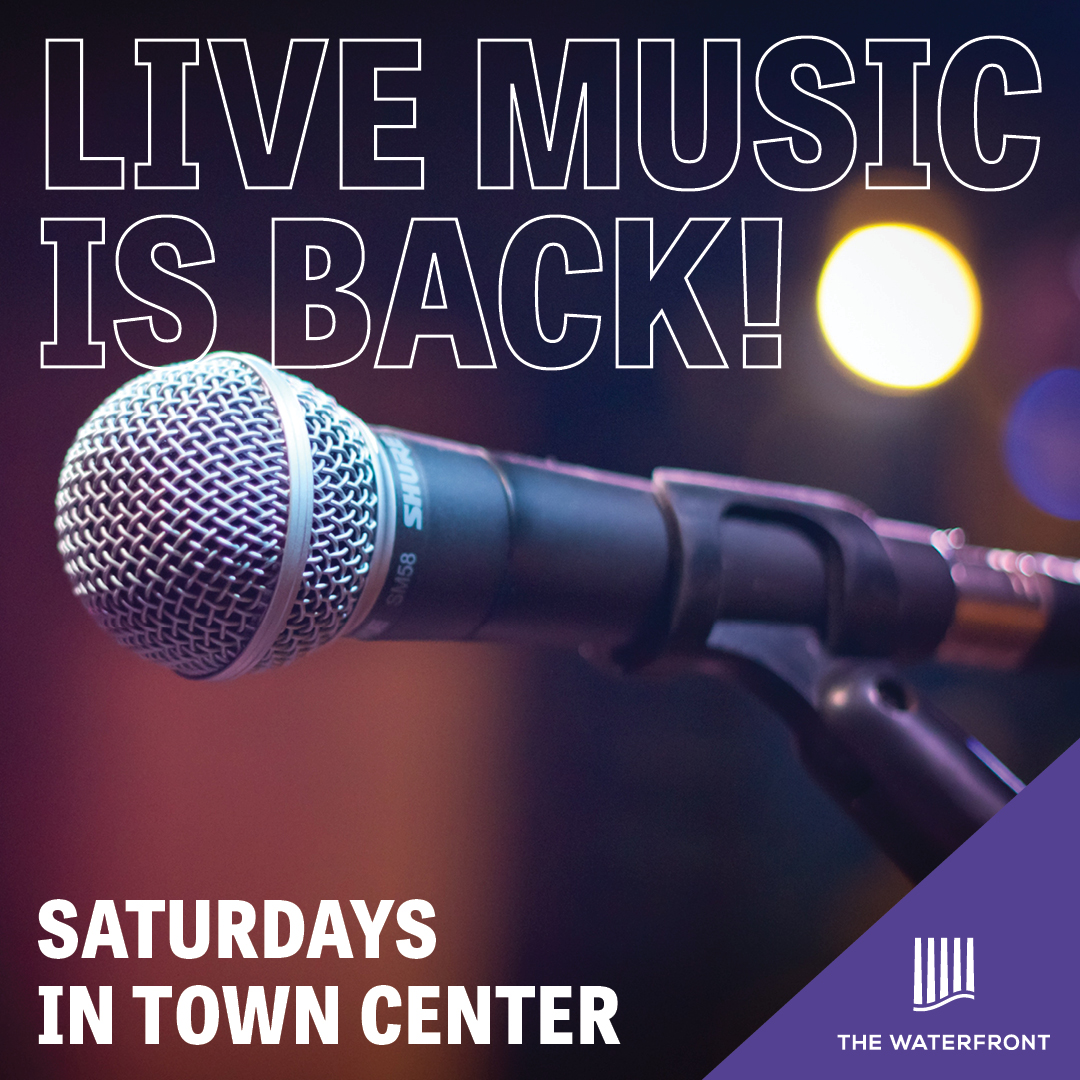 Live Music is Back at The Waterfront!
Saturdays, May 1 through June 26 • 2:00pm-3:30pm
Enjoy Live Music in the Town Center Through June
We know you love live music, so we've brought it back to The Waterfront!
Enjoy Saturday afternoon performances from Karl Bailey and Matt Tichon through May and June.
Karl Bailey
May 1, May 8, May 29, June 19, and June 26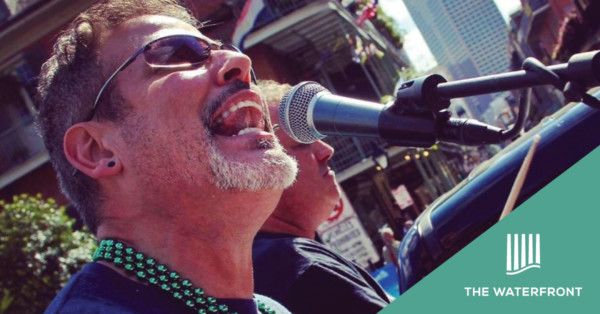 Karl was born on the Army base in Frankfurt, Germany. Growing up on the Eastern Shore of Maryland he began his musical career banging drumsticks (wooden ones, not poultry) on the floor to The Beatles.
In his first bands as a kid he was the drummer and the lead singer. Wanting to move down front, he switched to keyboards. After high school Karl moved to Southern California and added guitar and saxophone to his list of instruments. He then opened his own Entertainment Company and spent the next 10 years playing Weddings, Banquets, and Corporate Parties. One night Karl stumbled into (and out of) the Sing Sing in Irvine, CA, and he knew instantly that he'd found his new niche. After playing in California for 3 years Karl moved, in 2002, to open the Pittsburgh store, and that's been his home ever since. Karl feels as though he grew up in the most exciting time period for music, the 60's and 70's. "On any given day I would listen to Jimi Hendrix, Kansas, James Taylor, and Earth, Wind, and Fire back to back." He has also never given up on his love for writing and recording his own original music. In fact, you can find his music on iTunes or you can just hand him $10 and he'll get you a CD from his gig bag.
---
Matt Tichon
May 15, May 22, June 5, and June 12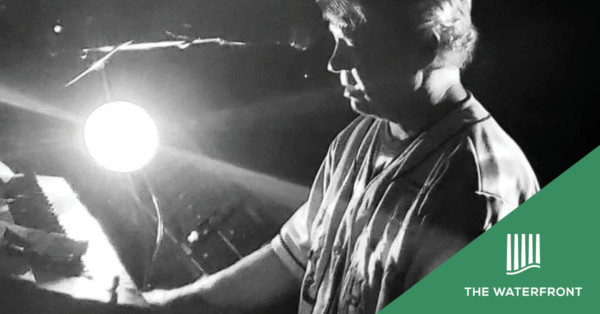 A local favorite since 1991, Matt has played all over the Pittsburgh area and beyond: Deep Creek and Conneaut Ocean City among others. He has played with many bands over the years including Bon Journey and the Church of Rock, The House band and the Charlie Murdoch's piano bar. Now solo, Matt covers pop/rock favorites from the 60's to today on piano and guitar.
Live Music Performances may vary with weather. Contact The Waterfront for details.