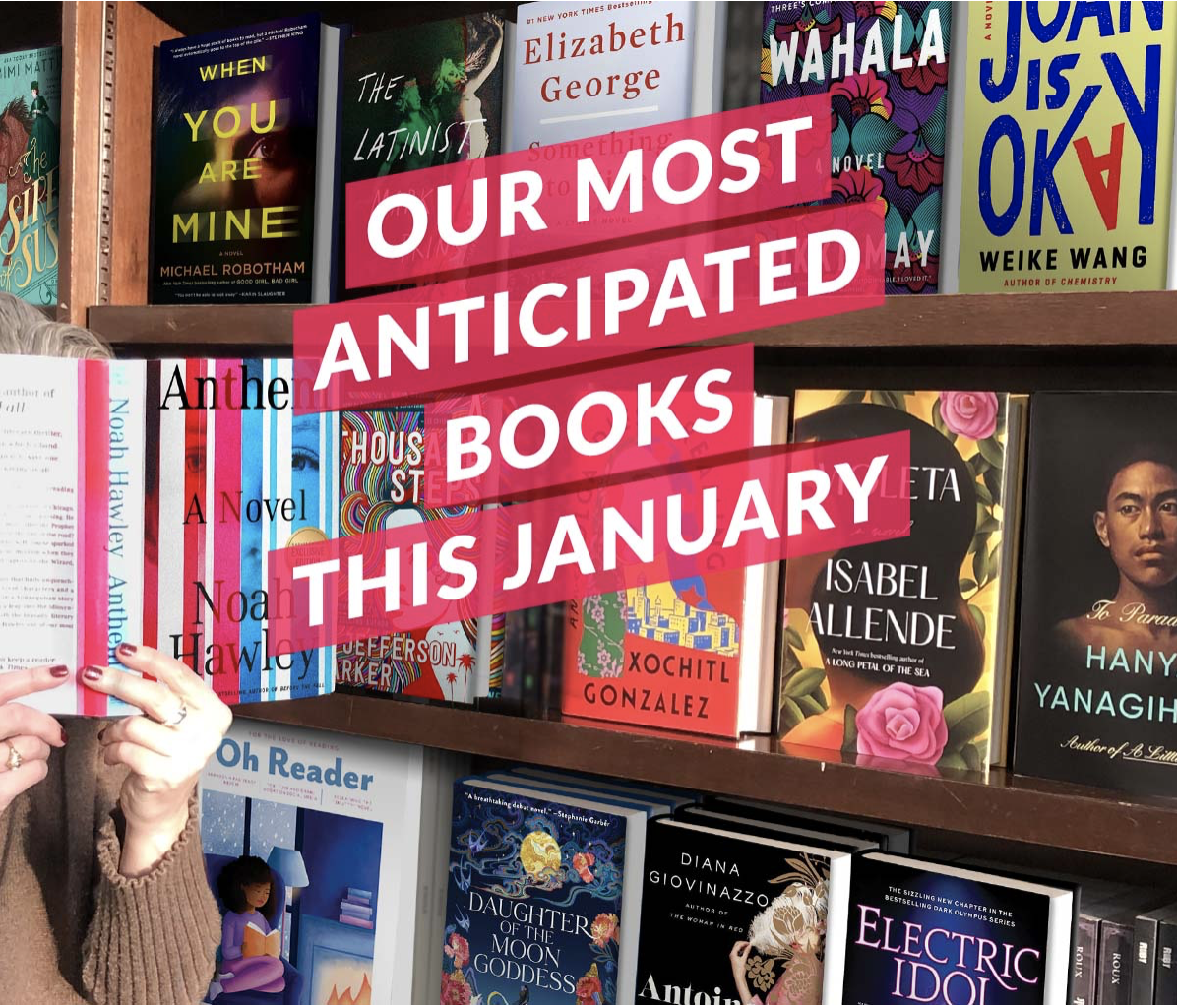 January Monthly Picks + 50% Off Sale!
Check Out Our Monthly Picks — Plus 50% OFF Sale!
Happy New Year, book lovers!
Fingers crossed that 2022 continues to deliver because we're off to a phenomenal start – at least in the literary world!
January is a big month for authors like Xochitl Gonzalez, Mark Prins and Nikki May, whose brilliant debuts will leave you restless for more.
New novels about family, love, loss, the desire for a better future and the lengths one will go to get there await.
Hey, don't blame us because writers keep writing and your TBR pile keeps growing — we're just here to sell books!
Our advice? Add on an annex, and resolve to read more, starting with this list of new releases this January.
Restrictions apply on our Monthly Picks Sale. Book selections may vary online and in store and are not guaranteed throughout the duration of the promotion.    
This offer is subject to change or discontinuation without notice; we will, however, honor properly placed orders with valid methods of payment with sufficient funds placed prior to such change or discontinuation. Barnes & Noble is not responsible for typographical or pictorial errors. This offer is not valid at Barnes & Noble College bookstores or websites. Void where prohibited by law.
Barnes & Noble, Inc. is the world's largest bookseller and a leading retailer of content, digital media and educational products. The Company operates 630 Barnes & Noble bookstores in 50 states (as of January 27, 2018), and one of the Web's premier e-commerce sites, BN.com. Our Nook Digital business offers a lineup of popular NOOK® tablets and eReaders and an expansive collection of digital reading content through the NOOK Store®.