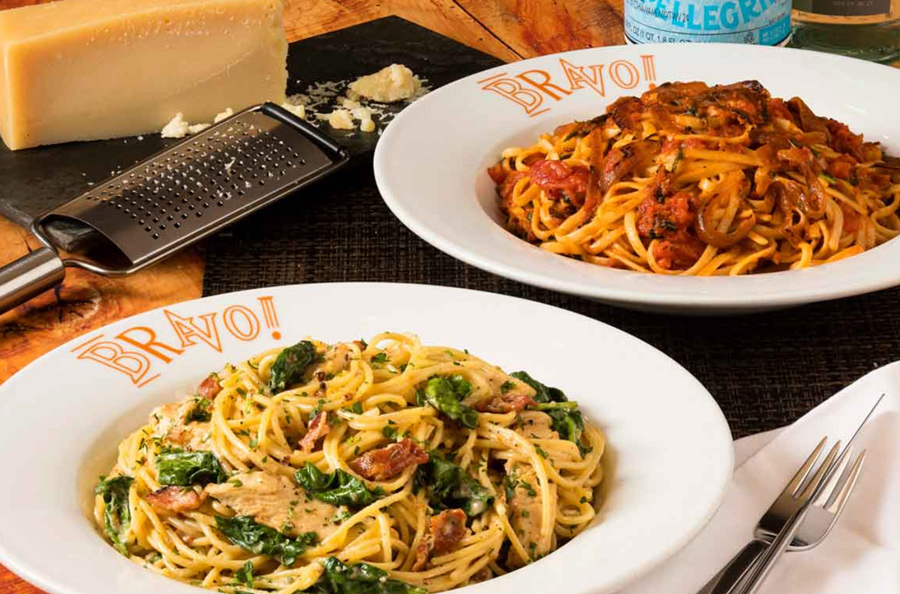 It's World Pasta Month!
Now through October 31
Celebrate with New Pasta You'll Love
We're celebrating World Pasta Month with two new savory pasta dishes!
Enjoy our Spaghetti Carbonara and Pasta Amatriciana – plus a Cheesy Truffle Garlic bread appetizer to enhance your meal.
But hurry, because they're only available for the month of October.
Available For Dine-In & To-Go.
World Pasta Month Menu is for the month of October, 2021. See restaurant for details.
About BRAVO! Italian Restaurant
BRAVO! is a "polished casual" restaurant offering classic Italian food amongst the shadows of Roman ruins. BRAVO's popular entrees include grilled steaks, chops, and fresh seafood, as well as flatbreads, pizzas and salads, similar to what one would find in an authentic "ristorante" in Italy.