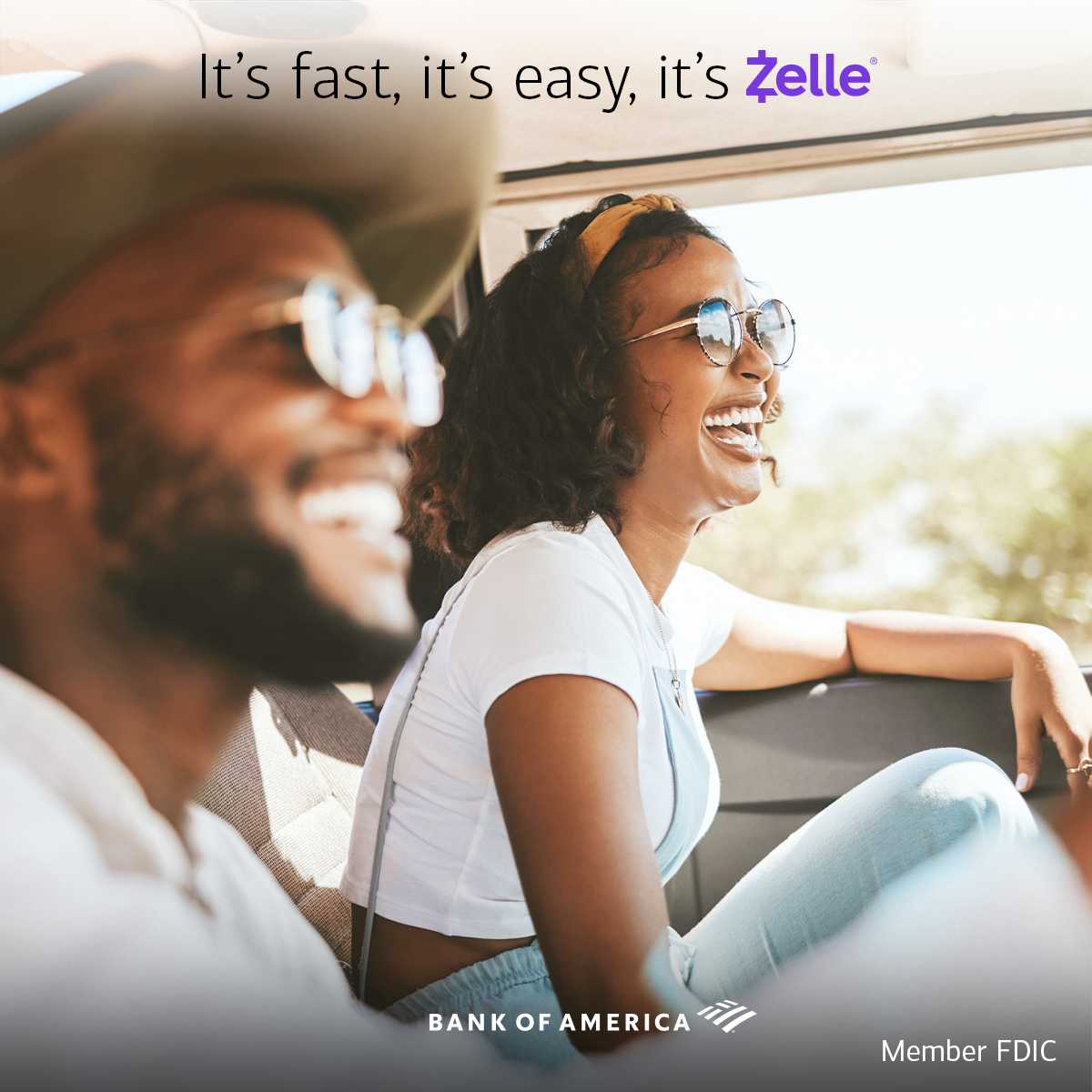 It's Fast. It's Easy. It's Free. It's Zelle®.
Sign up today
Use Zelle® for Easy Payments
Heading out on a vacation with friends or family?
You can use Zelle® to split the cost of your adventures—no matter where your fellow travelers bank!
Send and receive money with friends and family in minutes.
Just look for the purple Z next to their contact!
The Zelle® app is free. Zelle® fund payments will be transferred from your banking account.
"What would you like the power to do?" At Bank of America, we ask this question every day of all those we serve. It is at the core of how we live our values, deliver our purpose and achieve responsible growth. By asking this question, we continue to learn what matters most to our clients, our employees and our shareholders. It helps us start a conversation centered on our commitment to use our capabilities to help those we serve be successful. Because we recognize that we can only be successful when the individuals, companies, communities and employees we serve are able to reach their vision of success.