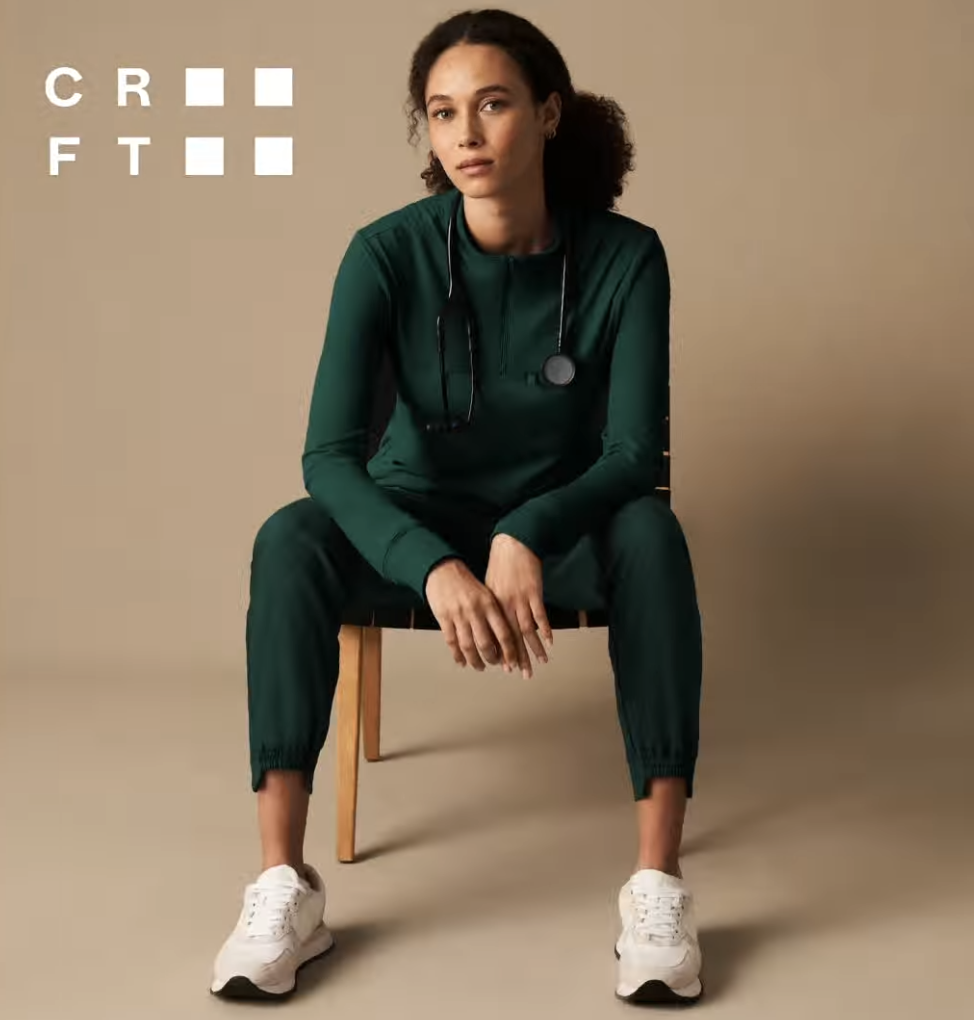 Introducing the White Cross CRFT Collection
Now available
The Incredibly Soft Collection is Here!
The wait is over!
Introducing CRFT by White Cross.
Undeniably comfortable, made from the softest sustainably sourced fabric with a fit like no other scrubs.
Ultra soft comfort
Inclusive sizing
Fluid repellent technology
Sustainable fabrics and fibers
Comes in 8 great colors
See the entire collection here, then shop in-store for the perfect fit!
The White Cross CRFT Collection is now available. Shop in-store for the best selection.
About Scrubs & Beyond
"We are inspired every day by the dedicated professionals we serve. Your work is why we're here and we offer sincere thanks."
—Karla Bakersmith | President & Founder
The first Scrubs & Beyond store opened in September 2000 and was immediately aligned with fashion-forward styles, outstanding customer service and stores that exuded style and professionalism. We saw that the typical uniform store was lacking in ambiance and personal service, so we raised the bar and changed the boring shopping experience into an exciting event that caters to discerning scrub shoppers. It is truly beyond any scrub store in today's market and transforms an otherwise strictly functional endeavor into a true experience. We are inspired by people who care for others and we want to exceed the expectations of those who do this vital job.
Looking for a uniform solution that will give your employees the professional image you want? We offer a host of group purchasing options to suit organizations of any size, from a small practice to a large hospital system. Contact our team and let Scrubs & Beyond find the solution that fits best.