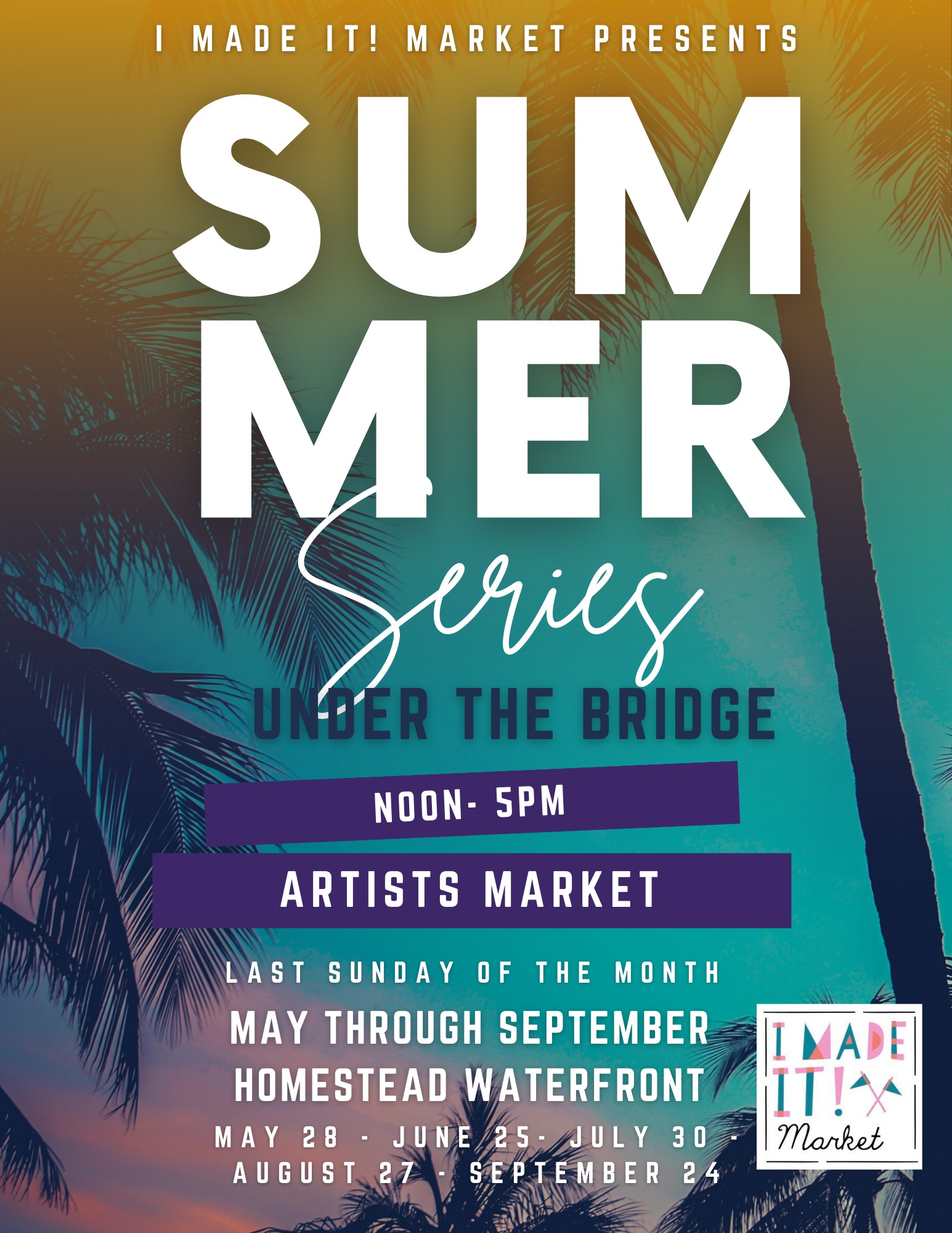 I Made It! Market Summer Series
Final Sundays of the month, May - October at 12:00 PM – 5:00 PM
Local artisans & makers summer market
Join us all summer for an artists market on the final Sundays of the month at the Waterfront.

This outdoor market will take place under the Homestead Grays Bridge and in the courtyard near EL Campesino and Primanti Bros, from 12 – 5pm on the following Sundays:

May 28

June 25

July 30

August 27

September 24

October 29 (potential date)

Shop 26 local artisans & makers selling locally crafted handmade goods.
The I Made It! Market Summer Series is a pop-up marketplace that takes place on the last Sunday of the Month, May through October at the Waterfront.
Applicants, please NOTE! : we will not provide anyone with a paypal link through facebook to participate in this event. This is a juried event through our application process which can be found at
imadeitmarket.com/apply
I Made It! Market was established in 2007 to connect you with small and local businesses through year-round, accessible marketplaces. Our markets are community gatherings where you can shop quality handcrafted goods, connect with makers and enjoy a variety of other fun activities. We believe in supporting our neighbors and are proud to promote sustainability through encouraging Pittsburgh to shop small. We can't wait to see you at the next market!