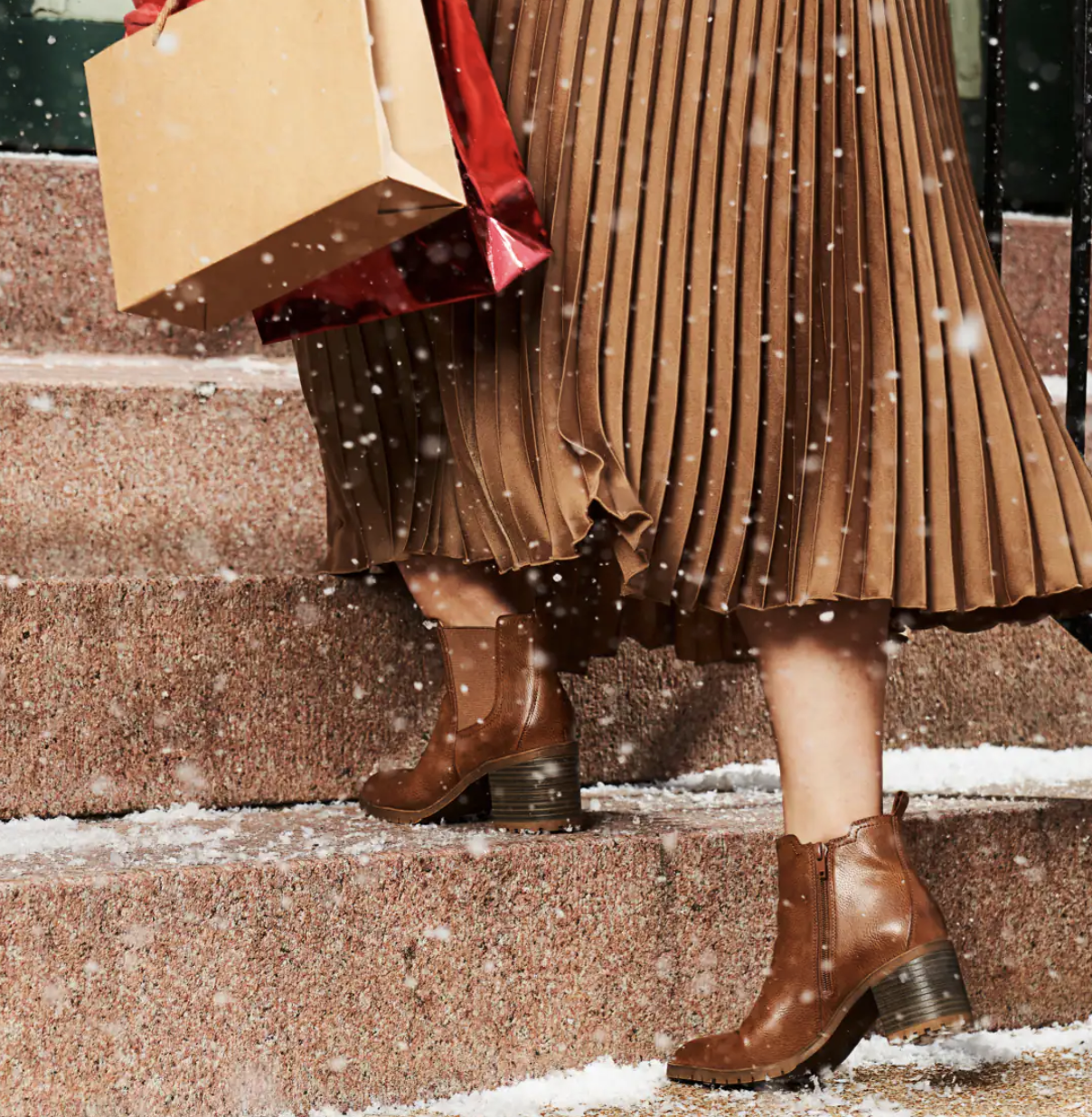 Holiday Gifts Galore
Now available
Check Out Our Holiday Gift Guide
It may look like just a shoe box, but there's something else inside.
Joy, confidence, coziness, energy—they'll feel it every time they wear their gift from Famous.
That famous feeling comes with every pair you give.
Make this holiday extra special—Give a Little Famous.
See our Holiday Gift Guide here, then shop in-store for your favorites.
Holiday merchandise availability may vary by location. Shop in-store for best selection.
Famous Footwear was founded on one simple idea: everyone deserves to feel the joy that comes from a new pair of shoes. And today, all across the U.S., Canada and even online, we make sure families experience that joy with styles from top brands that'll make everyone feel on top of the world. You'll find styles for women, men, and kids from favorites like Nike, Vans, Steve Madden, Timberland, Dr. Martens, Converse and many more. Whatever your style, we want to help you wear it with confidence.