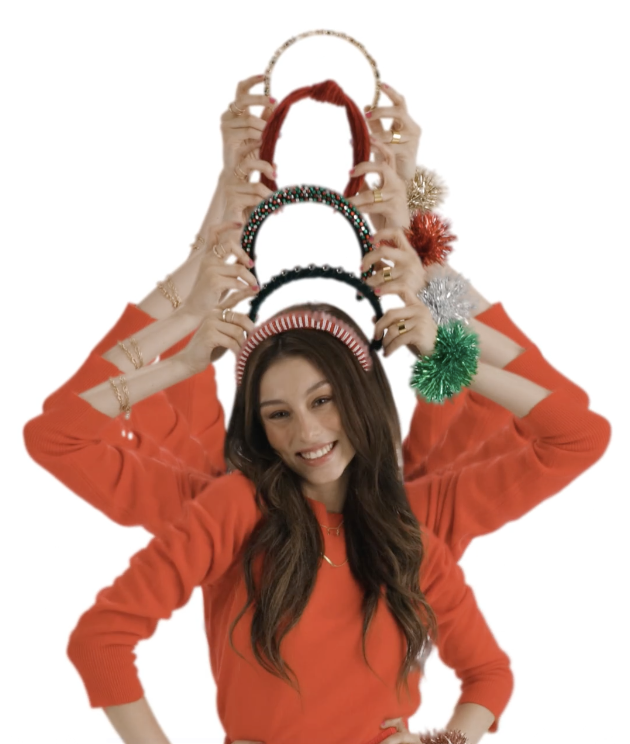 Headbands for Every Occasion
Now available
Love Headbands? You'll Love Claire's!
Claire's has an awesome selection of headbands perfect for every occasion!
Get ferocious with a cute cat ears headband.
Have some fun and get wacky by topping off your outfit with one of our funky selections, or go classy bowing to the Queen in one of our elegant designs.
Whether you're headed back from class or going to a party, we've got something that will complete any look beautifully.
Best of all, they start as low as $2.10!
See our entire selection here, then head on over to our store to try on your favorites.
Claire's Headbands selection may vary by location. See store for more details.
Claire's is a global brand powerhouse for self-expression creating exclusive curated and fun looks for all ages. Every girl is special and powerful, and our goal at Claire's is to inspire and empower girls to express their own unique style through our wide range of jewelry, hair, cosmetics, and fashion accessories.
Claire's is THE place to get pierced. We've pierced over 100 million ears worldwide. Our highly trained specialists will ensure that your piercing experience is truly exceptional.
Whether you are getting pierced or picking out the perfect accessories for a special celebration, Claire's will make it special.
Claire's…we make memories.