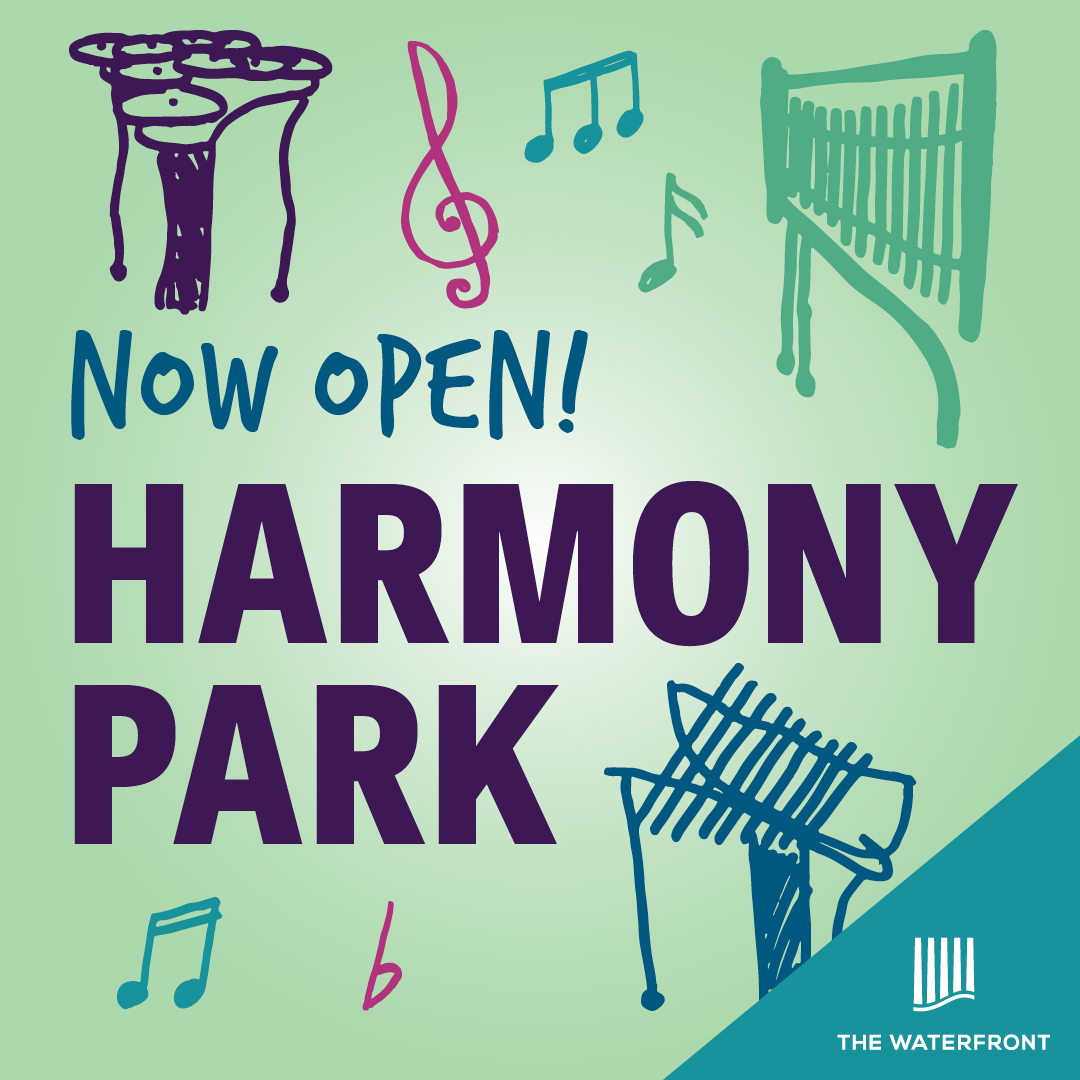 Harmony Park: Now Open in Town Center
Come Play!
A Magical and Musical Park Play Area!
2023 is bringing new venues, new experiences, & a fresh new look to Town Center at The Waterfront, including our new Harmony Park!
The Waterfront Town Center enhancements will be opening in phases throughout the year.
You can now enjoy Harmony Park plus other great new features:

The Paws & Play Dog Playground (coming soon)
CoHatch: a new coworking office, meeting & event space (now open)
An eye-catching new fountain feature & enhanced seating area (coming soon)

Watch for more updates here!
Visit the mall office for more details.