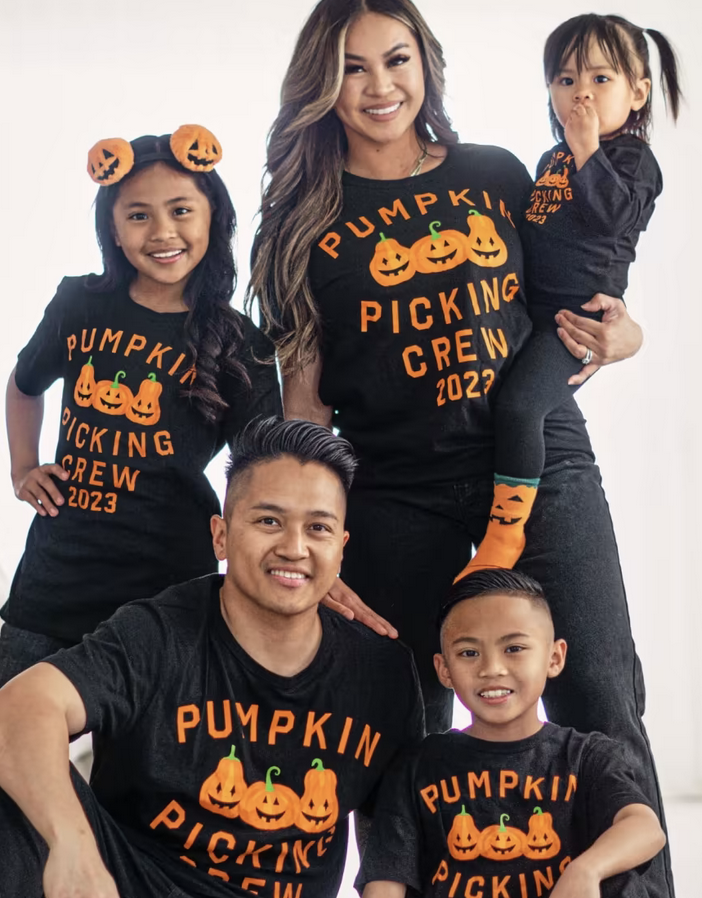 Halloween Treats for Your Crew!
Now available
Family Halloween Outfits
Time to dress up for Halloween!
We've got great styles for the entire family, starting at just $5.99!
Like these made-to-match at the pumpkin patch outfits!
Our Pumpkin Picking Crew Collection features matching graphic tees for babies, toddlers and big kids in sizes 0-3M to 16 plus adults in sizes S-XXXL.
See all of our Halloween fashions here, then shop in-store for a scary good selection!
Photo: @hausofsherry
Halloween items will vary. Shop in-store for the best selection.
Kids Clothes, Baby Clothes & More
The Children's Place is the leading kids clothes, toddlers clothes and baby clothes store in the United States with styles for all four seasons: winter, spring, summer, or fall. With fresh fashions, quality materials and fun designs, it's the affordable kids clothing brand that you can trust.
The Children's Place has got the beat with a range of children's clothes designed to be comfy, durable and stylish. For playtime, our range of kids tops, bottoms, dresses, pants and shorts are quality made and make it easy to dress your child in fun outfits. For your very little ones, we have you covered too – our wide range of toddler and baby clothing will give you a choice of looks for your newborn boy or girl.
For bedtime, there's a selection of kids' sleepwear, as well as toddler and baby pajamas that you can count on to keep your children comfortable and cool when they sleep. When summer comes, The Children's Place is also where you can find kids swimwear, including girls swimsuits and boys trunks for fun in the water.
Looking for clothes featuring your favorite characters? The Children's Place has you covered!
Plus, we have a range of officially licensed items perfect for your little princess or superhero.
The Children's Place also has a wide selection of children's and baby shoes, as well as fun kids accessories to complete the look. When school rolls around, we have a range of kids uniforms to make sure they're dressed for success in the classroom.