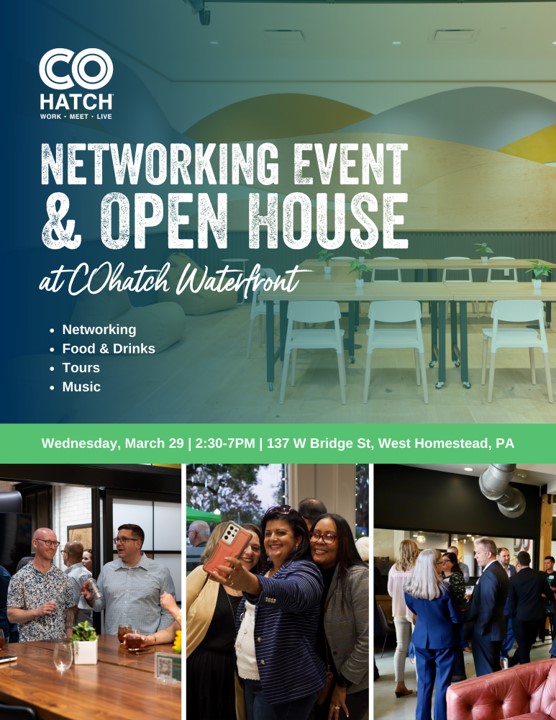 Grand Opening Event
Wednesday, March 29 • 2:30pm-7:00pm
Don't Miss Our Open House Event!
Have you wanted to check out our first Pittsburgh location?
COhatch is celebrating the grand opening with networking, a ribbon cutting, and an open house event!
Come hang with us and see what we're all about.
COhatch Grand Opening Event will be held one day only, Wednesday, March 29, 2023.
COhatch started as a group of friends wanting to change the world of work. Tired of the usual 9 to 5 ways, we decided to find a new way to work, meet, and live. Here's what we're about and who we are every day.
From Day 1, we've wanted COhatch to be local-focused and community-driven. Our values are more than just scraps of paper, we've built our team with these ideas from the ground up.