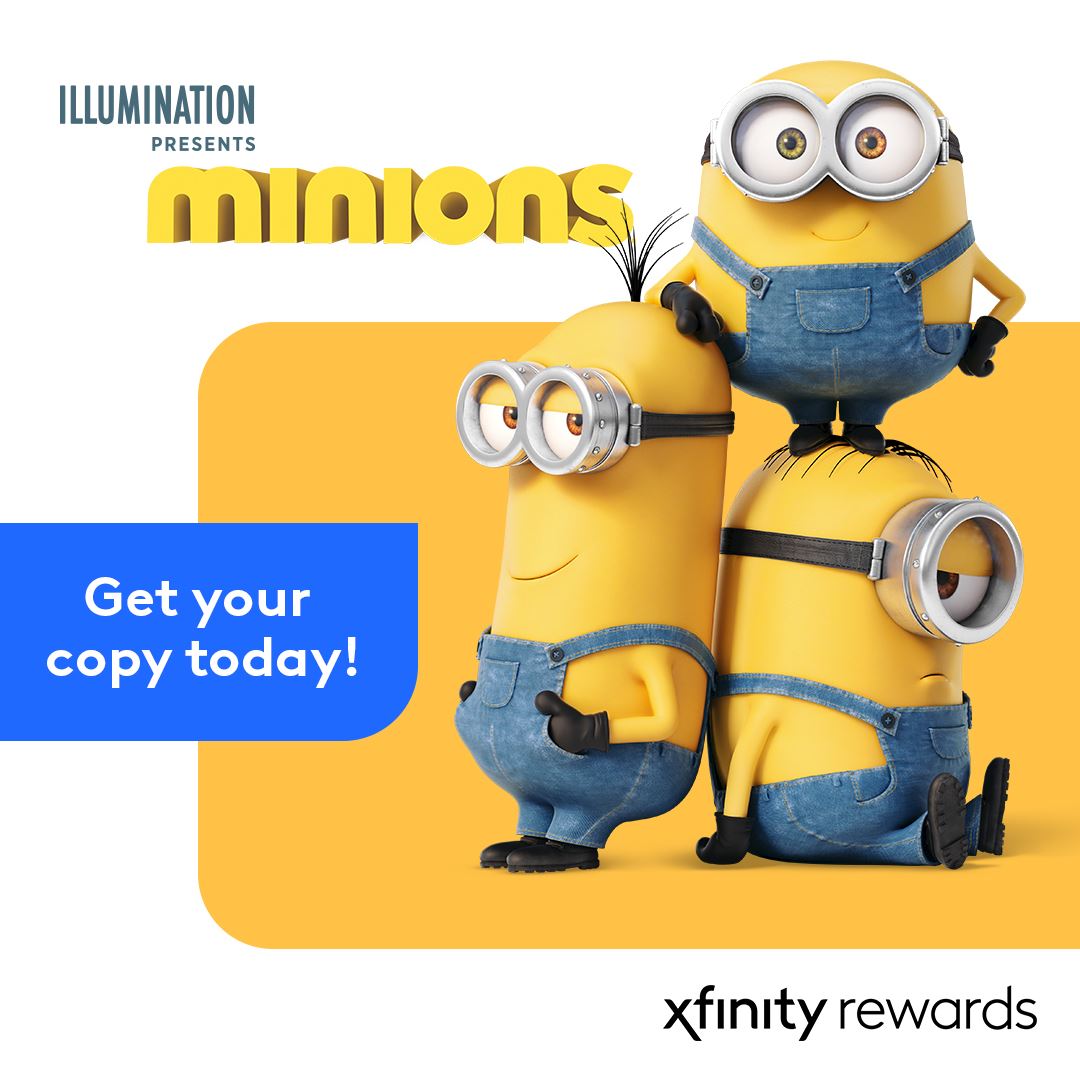 Free Minions!
Now available with membership
A Great FREE Gift for the Holidays!
These lovable henchmen are looking for a new home, just in time for the holidays!
Join Xfinity Rewards today to get a complimentary digital copy of Minions.
Free copy of Minions is available only to Xfinity Reward members. See store for details.           
Xfinity by Comcast delivers the best in TV, Internet, voice, mobile, and home management, all working together to give customers instant access to the things that matter most – anywhere, anytime.