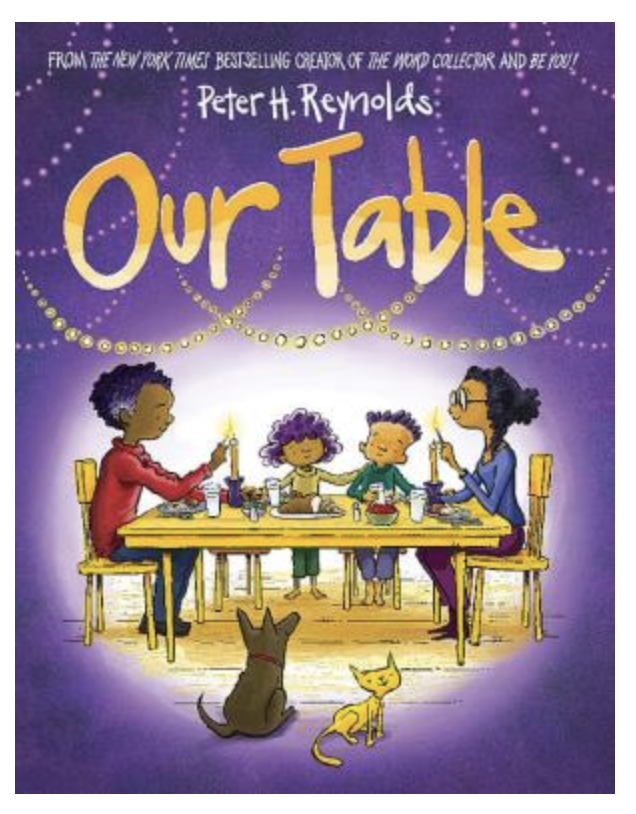 Enter Our Table Sweepstakes
Now through November 1
Our Table by Peter H. Reynolds Sweepstakes
Pre-order Our Table to be automatically entered for a chance to win a signed & personalized first edition copy of the book, as well as a custom illustration by Peter H. Reynolds inspired by you and your immediate family!
Simply put, Our Table is an inspiring celebration of family and togetherness. In a gorgeously crafted package that only Peter H. Reynolds could create, Our Table tells the very relevant story of a modern family that slowly drifts apart, and a determined and sharp-witted little girl named Violet who refuses to let them drift any further. The world can use more Violets to help us get back on track.
The sweepstakes ends November 1, 2021.
Enter Our Table Sweepstakes until November 1, 2021 for a chance to win.
Barnes & Noble, Inc. is the world's largest bookseller and a leading retailer of content, digital media and educational products. The Company operates 630 Barnes & Noble bookstores in 50 states (as of January 27, 2018), and one of the Web's premier e-commerce sites, BN.com. Our Nook Digital business offers a lineup of popular NOOK® tablets and eReaders and an expansive collection of digital reading content through the NOOK Store®.