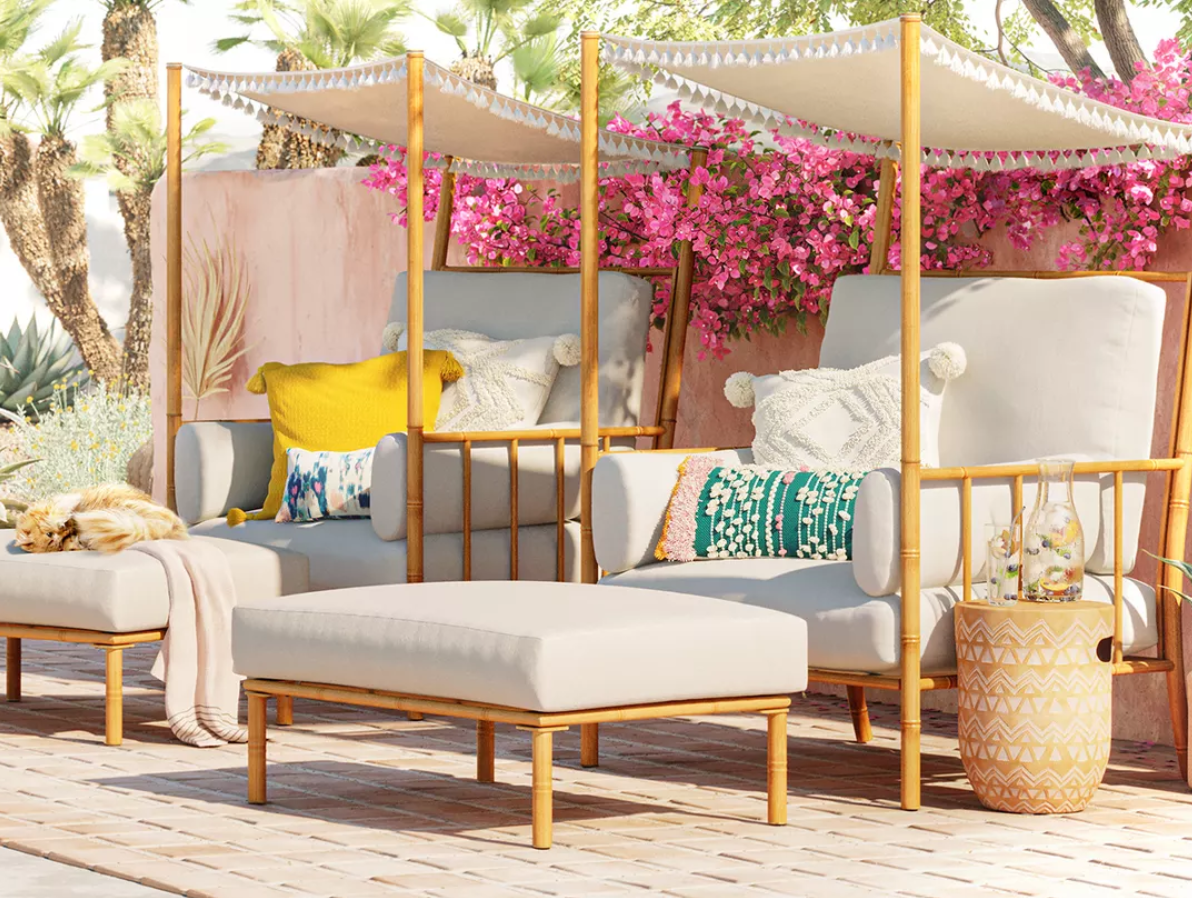 Dress Up Your Spring Patio Space!
Going on now
It's Spring — Get Outside in Style!
With spring finally here, it's time to relax in your outdoor space.
Dining and conversation sets start at just $150, and patio chairs from just $20.
Target also offers planters from $3, pillows from $10, lighting from $12, and rugs from $20.
So get out there and enjoy the great outdoors in your own backyard!
Some spring patio merchandise may vary by location. Shop in-store for best selection.
You can find us—the Target Team—at your favorite store, in your community, across the country and around the world. There are more than 350,000 team members across the globe, all working together for one important reason …
To help all families discover the joy of everyday life.
That's our purpose. Our mission. The promise of surprises, fun, ease and inspiration at every turn, no matter when, where or how you shop.
That quest to bring joy is at the center of every business decision we make. It gets our teams excited to come to work each day. And we bring it to life in so many ways.
Come on in and take a look around.