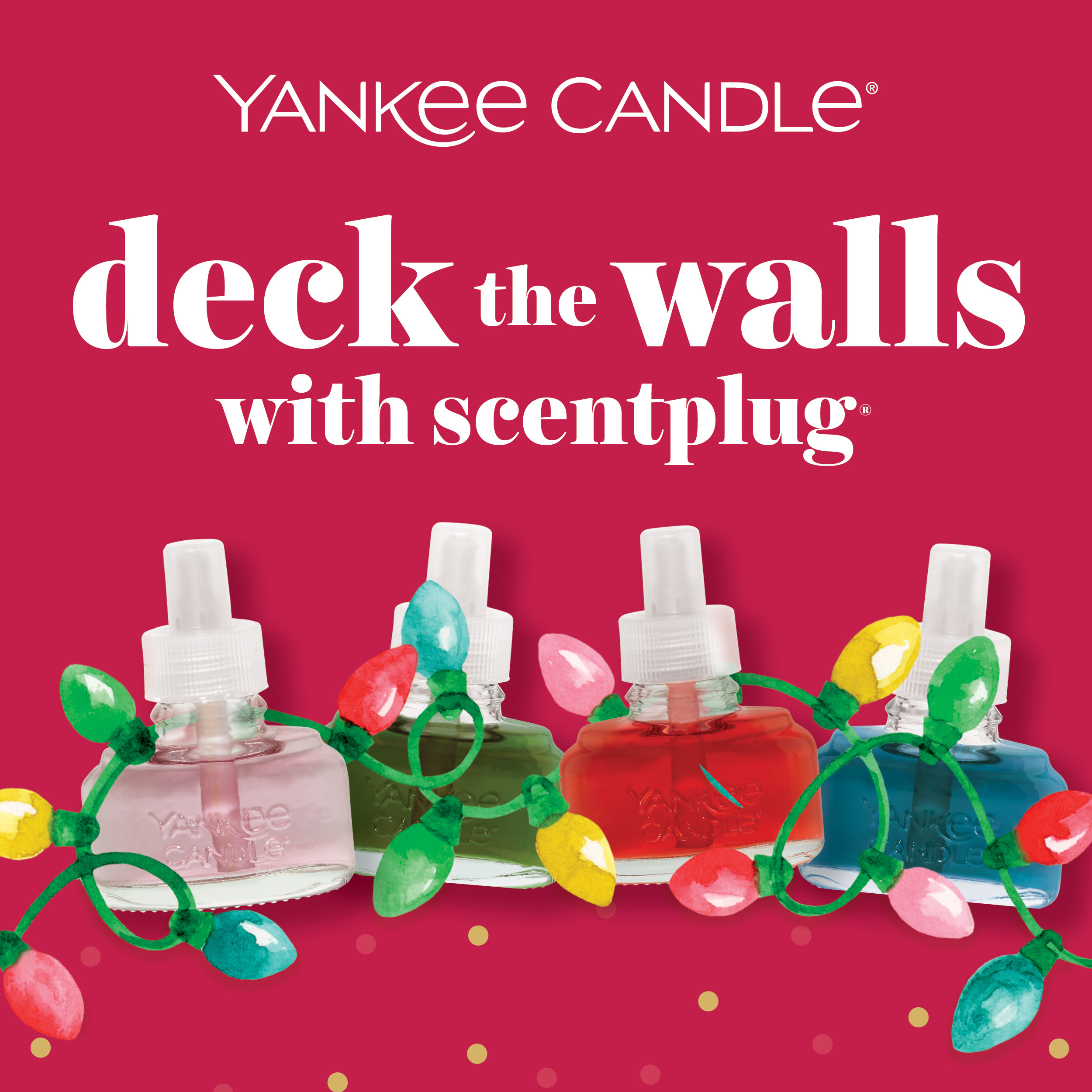 Deck the Walls this Holiday Season with ScentPlug™
Now available
Enjoy the Scents of the Holiday
It's the holiday season!
Deck the walls with festive ScentPlug™ designs and 19 cheerful holiday fragrances.
PLUS: 25% off ALL holiday scentplug® diffusers (reg. $11.99-$18.99 ea.)
This holiday promotion is subject to change at any time. Not applicable during our Holiday Open House and Black Friday Weekend. See store for promotional details. While supplies last.
The Yankee Candle Brand Promise 
What makes us America's favorite brand of premium scented candles and home fragrance products is the quality we deliver in all of them. The fragrances in all Yankee Candle products are rigorously screened, reviewed and then tested by scent experts to be sure they achieve the best strength and quality from first sniff to last use. It's what makes us the benchmark for quality in the world of home fragrance and candles.
The Yankee Candle® Company—a true American success story
From humble beginnings …
Christmas 1969. Sixteen-year-old Mike Kittredge, too broke to buy his mother a present, melted some crayons to make her a candle. A neighbor saw it and convinced Mike to sell the candle to her. With that small stake, he bought enough wax to make two candles—one for his mom, and another to sell. That was the birth of Yankee Candle.
…to America's favorite brand of premium scented candles
Yankee Candle has become the most recognized name in the candle business and the country's best-selling candle brand. Today, we offer over 600 fragrances, a wide range of seasonal and specialty scented candles, home fragrance products, car air fresheners and candle accessories.
The majority of our candles are made by master chandlers (candlemakers) in Massachusetts. Our candles and accessories can be found in hundreds of our company-owned retail stores.