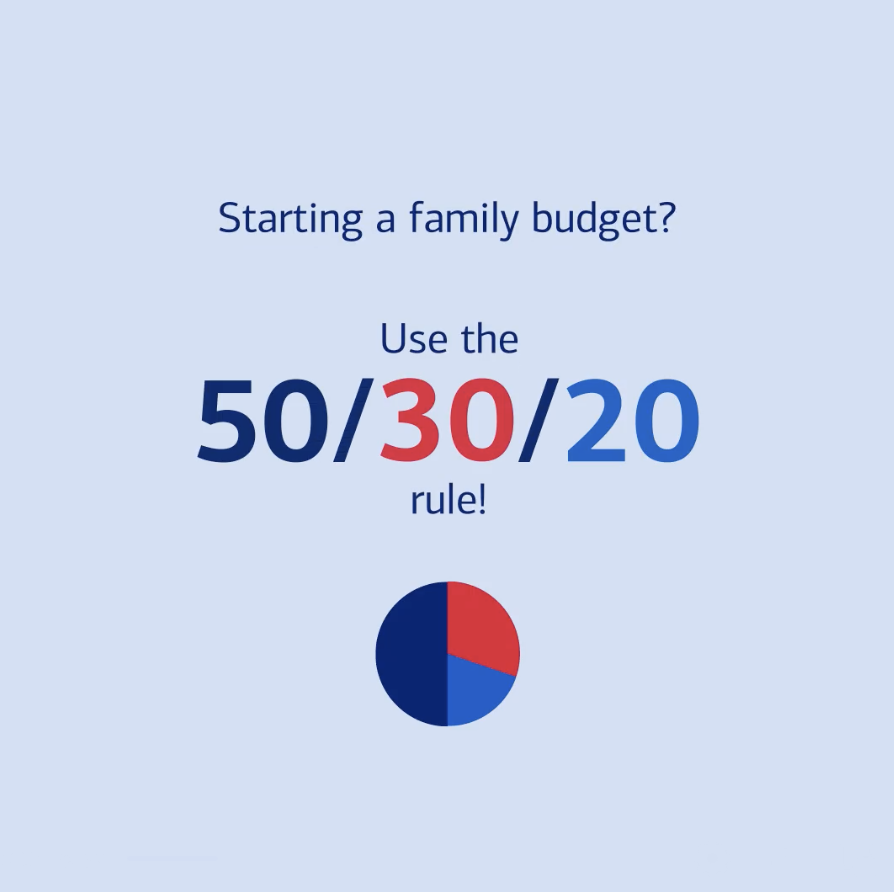 Creating a Family Budget
Now available
On a Budget? Let Us Help!
Most people need some way of seeing where their money is going each month.
A budget can help you feel more in control of your finances and make it easier to save money for your goals.
The trick is to figure out a way to track your finances that works for you.
When creating a family budget, organize your spending by sorting expenses into three simple categories.

Step 1: Calculate your net income
Step 2: Track your spending
Step 3: Set realistic goals

Read how to set your personal budget here, or stop by Bank of America for a special consultation.
Family Budget recommendations are written by our budget experts. See bank for more details.
"What would you like the power to do?" At Bank of America, we ask this question every day of all those we serve. It is at the core of how we live our values, deliver our purpose and achieve responsible growth. By asking this question, we continue to learn what matters most to our clients, our employees and our shareholders. It helps us start a conversation centered on our commitment to use our capabilities to help those we serve be successful. Because we recognize that we can only be successful when the individuals, companies, communities and employees we serve are able to reach their vision of success.