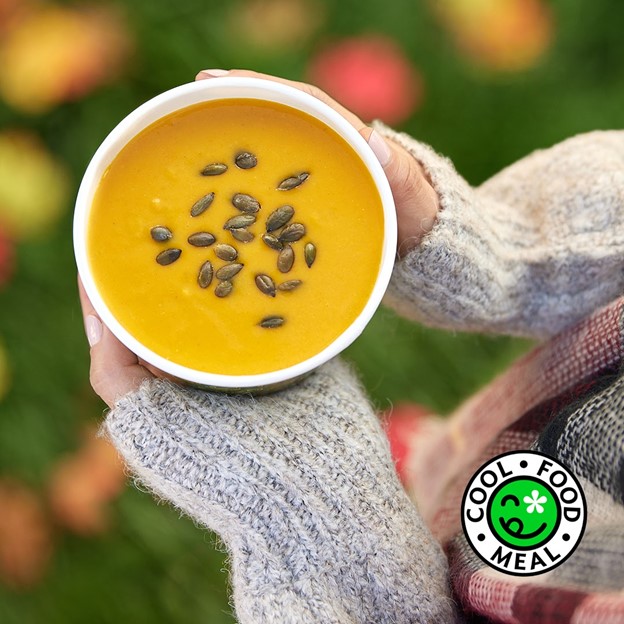 Cool Food Meals Badge
Now available
It's Our Badge of Honor
Was your New Year's resolution to lessen your carbon footprint? Ours, too!
Look for the Cool Food Meals badge and dig into low-carbon deliciousness!
And check out our menu here, then stop by for your favorite Panera Bread items.
The Cool Food Meals Badge has been introduced in most Panera Bread locations. Look for it in yours.
We are Panera Bread
And we believe that good food, food you can feel good about, can bring out the best in all of us. Food served in a warm, welcoming environment, by people who care. To us, that's good eating and that's why we're here.