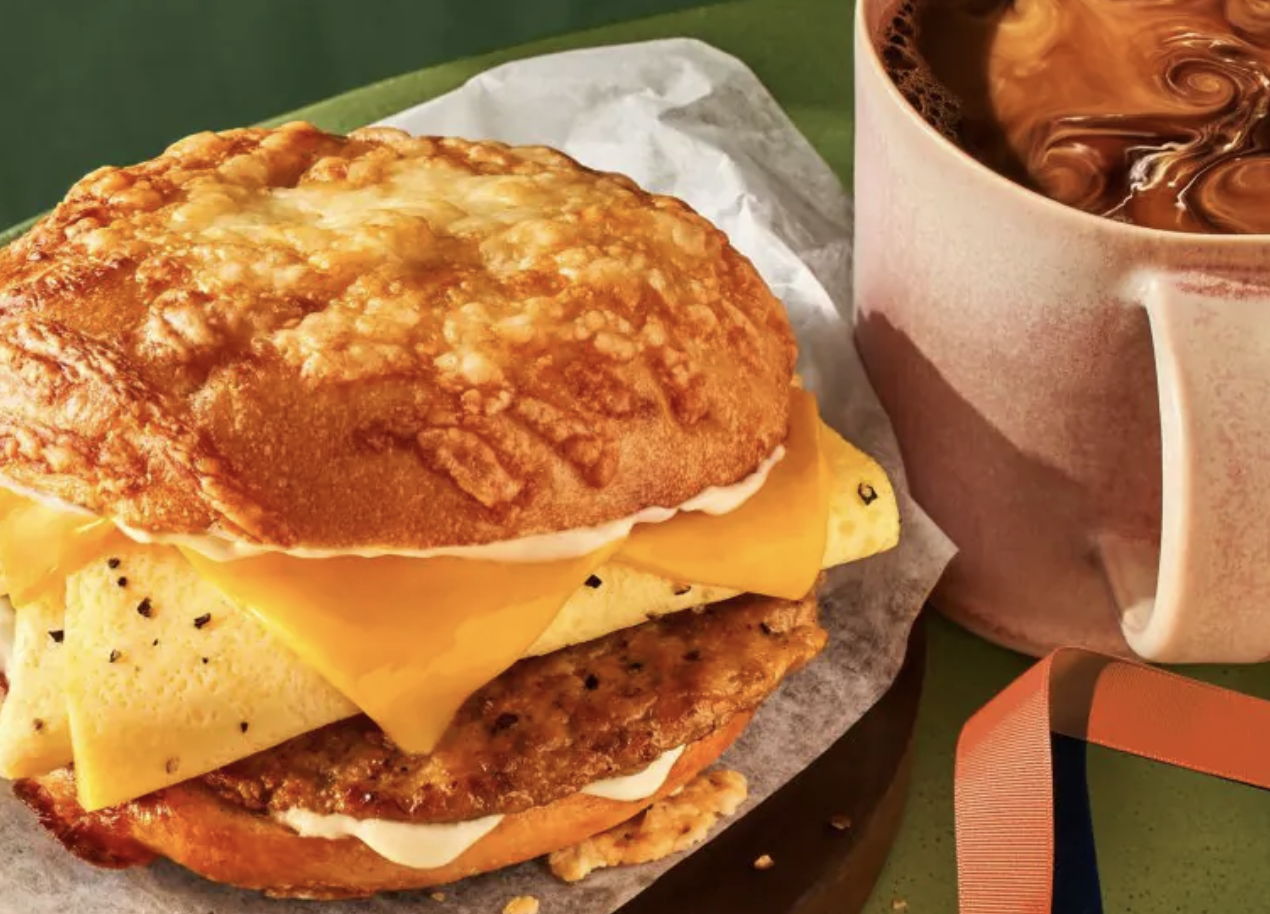 Boost Your Bagel
Now available
Make Your Breakfast Bagel Even Better
Warm yourself up!
Try our Hazelnut Coffee with our Sausage Scrambled Egg & Cheese on an Asiago Bagel.
And if you've got a taste for something sweet, try our Cinnamon Crunch Bagel or Chocolate Chip Bagel!
See our entire bagel menu here, then stop by for a tasty breakfast break.
Bagel menu may vary seasonally. Visit the restaurant for more details.
We are Panera Bread
And we believe that good food, food you can feel good about, can bring out the best in all of us. Food served in a warm, welcoming environment, by people who care. To us, that's good eating and that's why we're here.