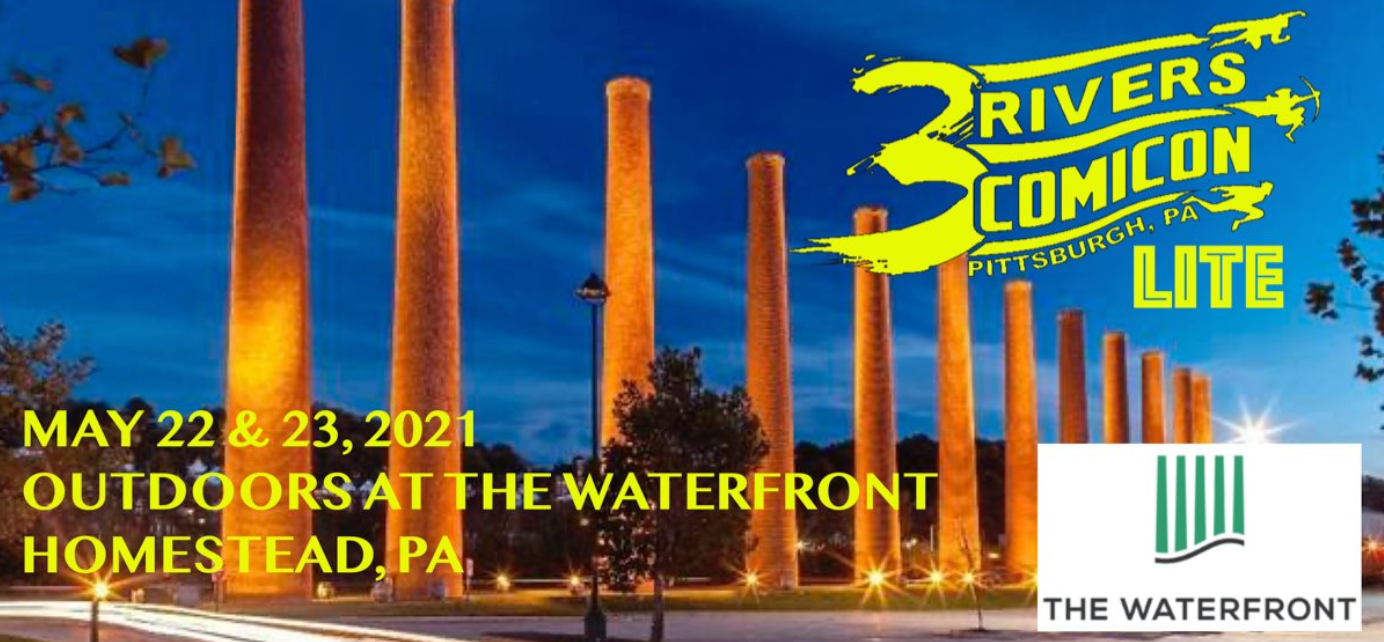 3 Rivers Comicon Lite
May 22-23 • 12pm – 7pm with 10a-12p for Early Bird Shoppers
Join Us for Comicon!
Come to the Comicom Lite Event at The Waterfront!
It's sure to have tons of great items…look for special deals from our own New Dimension Comics.
This event will be FREE to the public starting at 12pm.
There will be a 2-hour Early Bird Special starting at 10am for just $5.
Rain or shine — bring an umbrella in case of rain.
Masks are required — no exceptions.
3 Rivers Comicon Lite will be held for two days only, May 22-23, 2021.