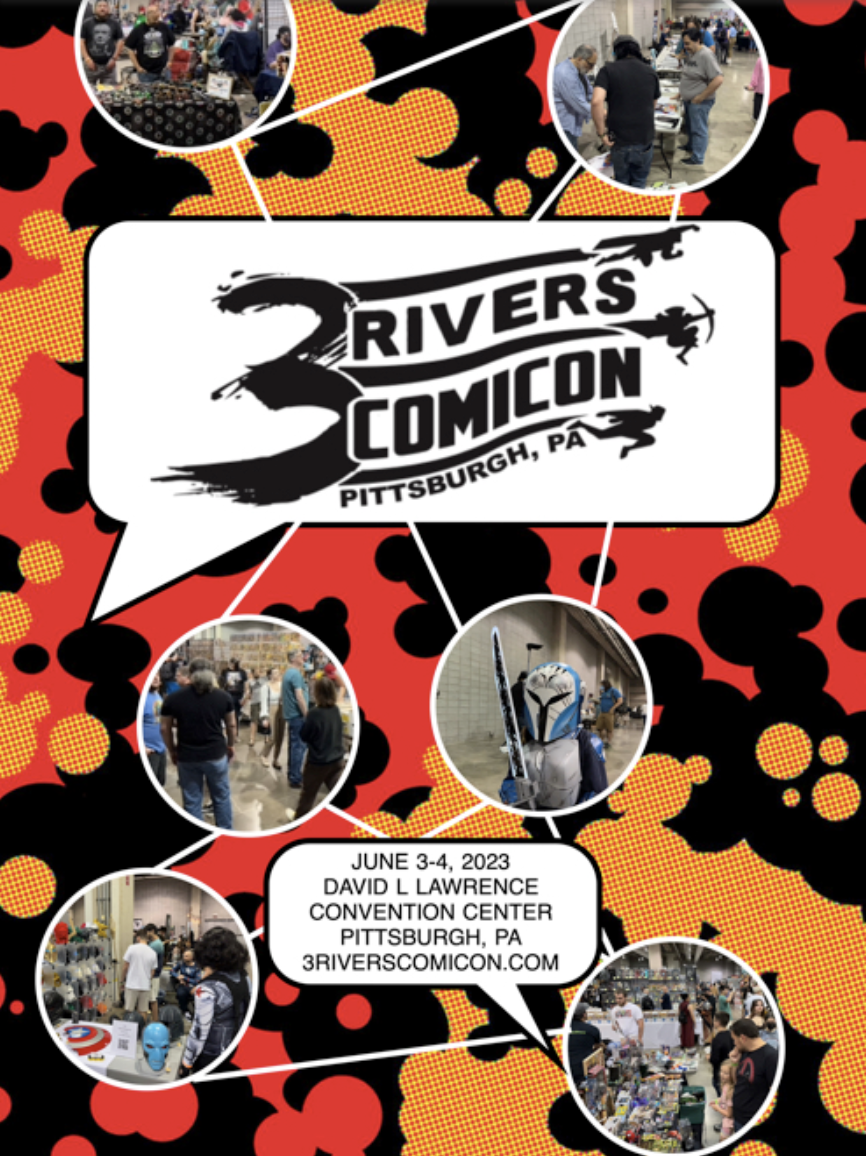 3 Rivers Comicon 2023 Tickets on Sale Now!
Saturday & Sunday, June 3 & 4
Don't Miss the 3 Rivers Comicon This Summer
Join us as we return to the David L. Lawrence Convention Center in downtown Pittsburgh, June 3-4, 2023 to bring you the best in the comic book industry.
 But before you go, stop by New Dimensions Comics' Waterfront store to see our latest acquisitions!
3 Rivers Comicon 2023 will be held two days only, Saturday & Sunday, June 3 & 4, 2023.
About New Dimension Comics
Do you want to sell comic books?
If so, I'd like to buy them! My name is Todd McDevitt, one of the top buyers of comic books in the universe! I've been buying and selling comics since 1986! Whether you have collected yourself and decided it's time to part with your books or discovered them under a layer of dust in your attic, I'd like to hear about them.
Turn your comic book investment into cash right now.
First, a little background…
I have 5 retail stores in the Pittsburgh, PA region. I started New Dimension Comics in 1986. I never dreamed that what I was doing then would explode into the successful business I have today. Which directly leads to why I needed to start this extra website… I NEED COMICS! Business is so good that my only hold up is lack of inventory. We also sell online . We have clients for most of the really good titles, so they never make it online. This means we pay more for them since we have buyers waiting for them.
I'm hungry for comics! With 5 locations, I have an endless need for good titles.
I have 24 years of experience in the business and serve as a special advisor to the Official Overstreet Comic Book Price Guide, considered the "bible" of the hobby. Most importantly, my momma raised me right! My reputation means everything to me and you can sleep soundly knowing that you will be treated fairly. You will always get a full explanation of how I assess your collection.