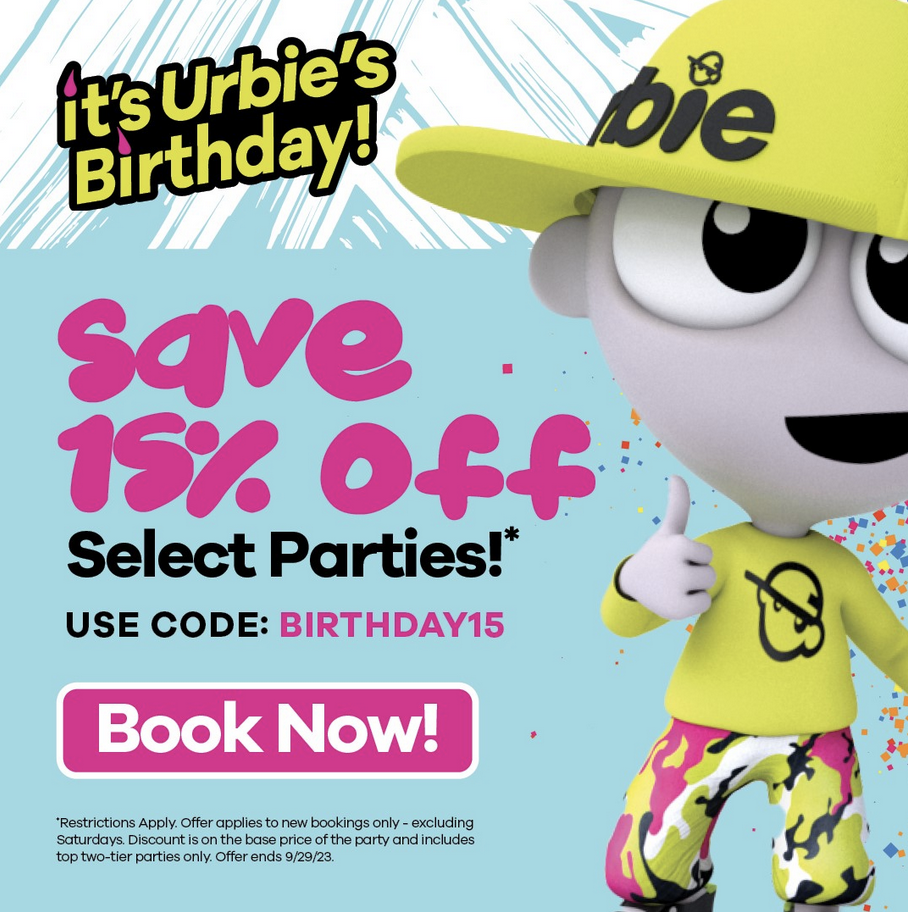 15% Off Birthdays*
Now through September 29
Save Off Birthdays for a Limited Time!
Celebrate with Urbie! 15% Off Birthdays!*
Whether you're a first-time flyer, long time member, birthday party celebrater or just an it's-Tuesday-jumper, Urbie wants to use his birthday to celebrate YOU.
Use Code: BIRTHDAY15 at booking!
*Restrictions apply on our 15% Off Birthdays offer. Offer applies to new bookings only – excludes Saturdays. Discount is on the base package price of the party and includes top two-tier parties only. Offer ends 9/29/23.
Urban Air is the ultimate indoor adventure park and a destination for family fun. Our parks feature attractions perfect for all ages and offer the perfect destination for unforgettable kids' birthday parties, exciting special events and family fun.