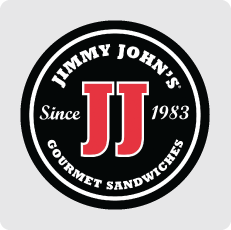 Part-Time Delivery Driver
Pay Rate: $8.50 to Start + Advancement Opportunity + Mileage + Tips
Jimmy John's is a gourmet sandwich shop that has over 2000 stores nationally. We focus on quality, speed, and service. Our sandwiches come off the line in less than 30 seconds, and arrive at your doorstep in under 10 minutes! That's FREAKY FAST!!!
Description
We are looking for the next ROCK STAR to join our family at Jimmy John's!!! Part-time positions are available for those who can give 100%, 100% of the time. Food Delivery Drivers must be able to communicate effectively to deliver a consistent and high quality product to all guests. The ideal candidate will thrive in a competitive environment and understand the importance of the customer experience. Real people serving awesome sandwiches to real people in 30 seconds or less, and Deliveries in under 10 minutes!!!
Why Jimmy John's?
Huge expansion plans = career opportunities!!!!
Focus on personal and professional development.
Positive, fun, and motivating work environment.
Team oriented company culture
We offer training!!!
Minimum Qualifications
18+ years old
Valid Driver's License
Current auto insurance
We are an Equal Employment Opportunity Employer.
Posted: 08/09/18