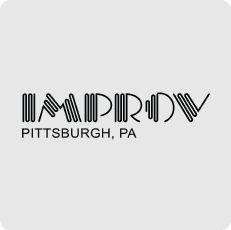 No Joke.
The Improv Is Getting A New Look
The world-famous Pittsburgh Improv is temporarily closed for renovation, bringing significant enhancements to the current location.
We value our guests, so we are building an incredible venue for an enhanced and always hilarious customer experience within the same 7500 square foot location.
Improvements include:
• Increasing seating from 360 to about 400
• Expanding the theater
• New kitchen, outdoor bar and patio with live entertainment
Stay tuned for updates.
(412) 462-5233