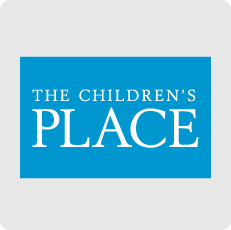 Full Time Store Lead
Key Accountabilities:  
The Store Lead will be responsible for supporting the Store Leadership Team by completing cash-wrap operations, opening and closing procedures, and acting as Leader on Duty (LOD). The Store Lead will represent the brand, operate in a professional manner, engage customers, maintain store standards, and support teamwork and employee development.
Education and Experience:
High school diploma or equivalent
1-3 years previous retail experience
Must be at least 18 years of ag
Skills and Behaviors:
Excellent customer engagement
Must be detail oriented
Ability to prioritize tasks
Ability to work in team environment
Ability to give and receive performance-based feedback
Must embrace self-development
Must be an effective communicator
Must be adaptable and flexible to changing priorities
Excellent time management, planning, and organization skills
Proficient in Microsoft Office
Ability to adapt to and learn internal applications
Ability to work a flexible schedule, including weekends, to meet business needs and the PT/FT Availability Requirements set by the Company
Ability to maneuver on sales floor and stockroom; climb ladder, lift and carry up to 50 lbs
Make our PLACE yours!
Being a part of our team takes collaboration and hard work. We want Moms, Dads, and especially the kids who are rocking our clothes, to connect with and be proud of our brand.
As the #1 Children's Specialty Apparel Retailer in North America, every employee is an integral part of our success. With over 1,100 stores in 19 countries spanning 5 continents, a booming 24-7 website, plus millions of active social media fans, we're always looking for passionate, talented people to grow with us.
If you're interested in making our PLACE yours, click apply!
Posted 7/27/2018